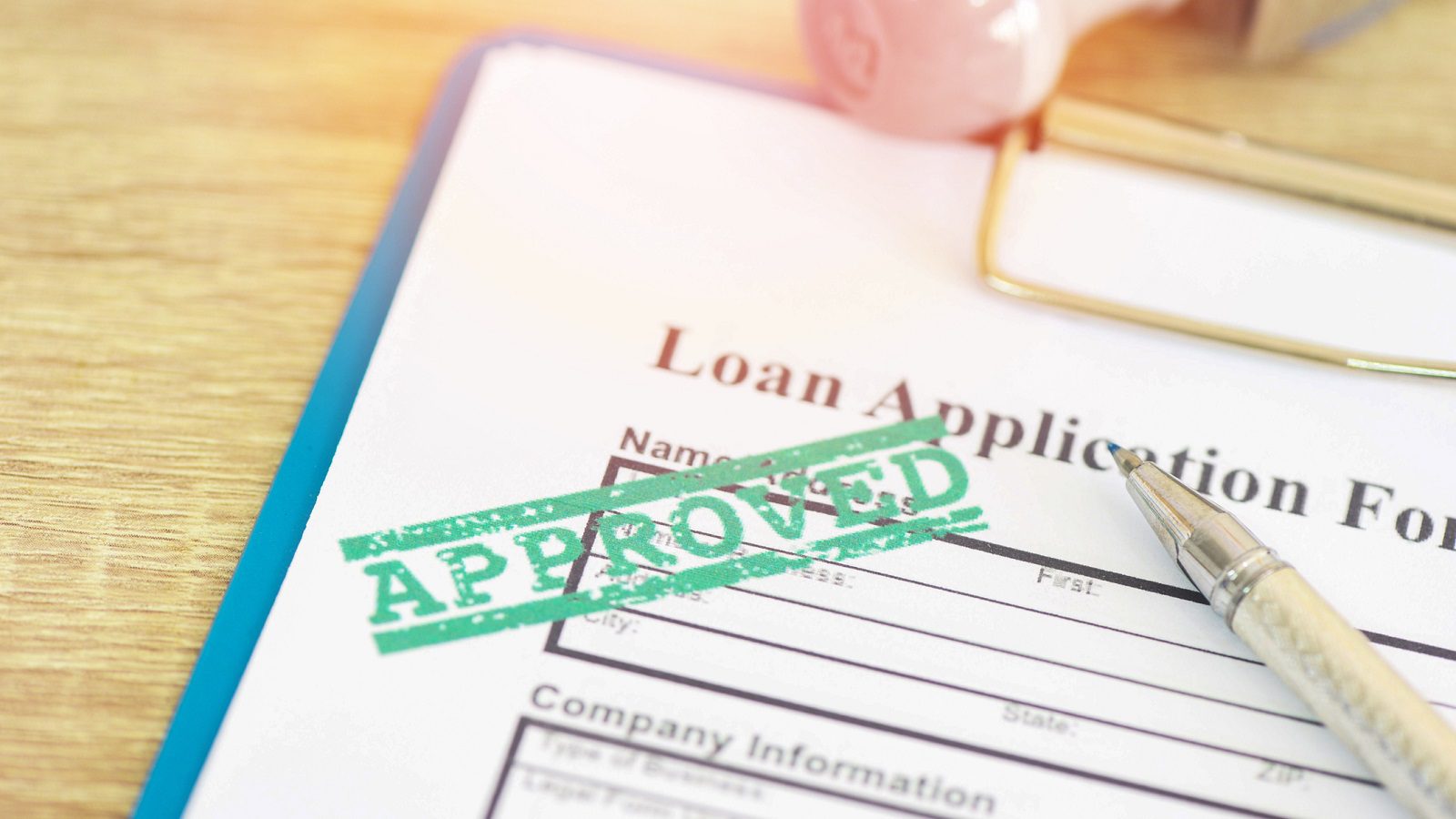 Alternative Financing Unlocks Support for Retailers
By: Sean Tarry & Joyce Hayne
The cannabis market in Canada is booming, outpacing most others in terms of growth, both from a revenue generation and customer acquisition perspective. In fact, according to Statistics Canada, in excess of $6 billion worth of cannabis products have been sold within the country since legalization a little more than three years ago. It's a trajectory that's expected to continue, at least over the near-term, and is reflective of a market that's proven itself to be an extremely viable one, with purveyors of product that have established themselves as credible, knowledgeable, and innovative businesspeople.
"Cannabis retailers seeking financing are experiencing challenges and obstacles from major banks."
Despite this positivity, there remain challenges and obstacles experienced by cannabis retailers that seek to secure financing from the country's major banking institutions. It's a dilemma that doesn't seem to make much sense from a Canadian market or investment point-of-view. And that's because, according to Jim Southam, owner of Prairie Cannabis in Prince Albert, Saskatchewan and President of the Weed Pool Cannabis Cooperative, the financing decisions of Canada's banks are not being made with the best interest of the country's domestic businesses at heart.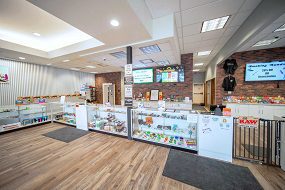 "Financing for independent cannabis retailers operating within the industry has been virtually non-existent from the start," says Southam. "Generally, any retailers that have received financing are large, publicly-traded companies. And there are only a handful of those. Often, when cannabis retailers approach the big banks for financing, they're laughed at and discriminated against. It's as though most of these institutions still see those operating within the cannabis industry as having one foot in the black market, making us feel like we're second-class customers. And what I've been told by a few people within the banking industry is that these decisions are being driven by concerns over their foreign investments due to the illegal nature of cannabis in other countries and jurisdictions. Therefore, most of the banks in Canada, including Scotiabank, Royal Bank of Canada, Canadian Imperial Bank of Commerce, and others, have decided not to serve their customers here at home."
Lack Of Financial Support
As a result of this lack of service from Canadian banks, many store owners are left to run their businesses without access to lending, meaningful credit cards, or any other financial vehicle that could help them sustain and grow their business. In some cases, retailers are resorting to leveraging their own personal bank accounts to keep their businesses afloat. It's an impediment to business growth and success that's also recognized by Jaclynn Pehota, Executive Director of the Association of Canadian Cannabis Retailers, who adds that some businesses aren't even able to receive basic banking services.
"There's still a very conservative perception of cannabis."
She says, "There's still a very conservative perception of cannabis which leads many to view the sector as a risky one… And the ways that we've decided to regulate the sale of cannabis in Canada has not alleviated any of this, given the tight restrictions that we've placed around it. This approach has exacerbated the negative perception of the product, even though the evidence points in the opposite direction."
Access to Capital
Companies are coming up with creative solutions to fund retailers. Greenline POS announced a financing service, Greenline Capital, in October 2021 and has surpassed $1.5 million in funding for its Canadian cannabis customers. Greenline Capital is supported by Merchant Growth Ltd. and provides access to capital for financing inventory, marketing, or to expand into multiple locations. Provided a business has at least three to six months of business history, it can secure up to $500,000 in financing and up to a $125,000 line of credit, with flexible repayment terms. The interest rates start at 10% and can go up to 25% depending on business maturity, growth, and risk. Albert Kim, Greenline CEO says, "Greenline is more than just software—our goal is to help cannabis retailers grow, and our Capital initiative goes a long way towards that."
A merchant cash advance, which is an advance based on businesses revenues, is another way to access capital. This type of advance differs from a loan in the sense that the money plus the cost of capital is paid back through a percentage of a business's future sales. 2M7 Financial Solutions offers this service and there is no accrued interest, fees, or additional charges. Payments are flexible and are based on an agreed upon percentage of sales.
To qualify, 2M7 Financial Solutions requires $10,000 per month in gross revenues and will provide up to 125% of a company's average monthly sales. The company must have been in business for three months to qualify.
Alternative Financing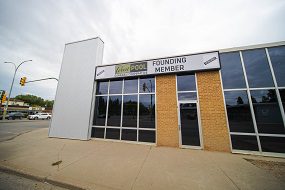 Southam recognizes that there is a whole host of retailers that are still in need of financing support, so he is in the process of expanding his Saskatchewan-based Weed Pool Cannabis Cooperative nationally hoping to soon provide that much-needed assistance. He says, "We've been developing an alternative solution by creating a national credit union or trust. All independent cannabis retailers are in the same boat. And, by launching our own financial institution, we'll be able to offer a solution to this problem and change the cannabis retailing game considerably."
Credit Union Comes to the Rescue
Happily, for the cannabis retail industry there are some financial institutions that want to support our sector. Community Savings Credit Union is welcoming cannabis companies headquartered in British Columbia with open arms. The credit union currently has 58 cannabis companies and 52 of those are retailers.
"There are some financial institutions that want to support the sector."
Unlike the big banks, Community Savings recognized that most financial providers were not allowing them to open accounts or were charging $7,000 to open an account and thousands of dollars in fees each month. Mike Schilling, CEO, didn't think that was right, so they treat cannabis retailers like any other small business charging $150 to open an account, and they'll give that fee back to the business after six months. Their monthly fee averages $115 per month. Schilling believes, "Legal businesses have the right to basic banking services. Credit unions were started in 1944 for this reason, since banks weren't working with certain working groups like women or immigrants. We haven't forgotten that we're a credit union."
Community Savings will open an account for legal cannabis retailers at the earliest opportunity, even before they're licensed, since they recognize that they have bills to pay. The credit union will also give businesses a credit card or business line of credit, again charging the same fees other businesses pay. Schilling notes, "Not everyone qualifies since we must be a responsible lender, but we don't discriminate based on the fact that they're a cannabis business."
"Schilling has spent a lot of time trying to convince BC Financial Services that the cannabis industry is worth supporting."
Schilling is also an active advocate for providing financing to the cannabis industry in BC and has spent a lot of time trying to convince BC Financial Services that cannabis is now a legal industry worth supporting. Schilling even went so far as to attend a council meeting for a member in North Vancouver to speak at a public hearing about the member's business license. He's happy to report the council approved the license. That shows a huge commitment to our industry, and we need a lot more of that from the financial services sector!