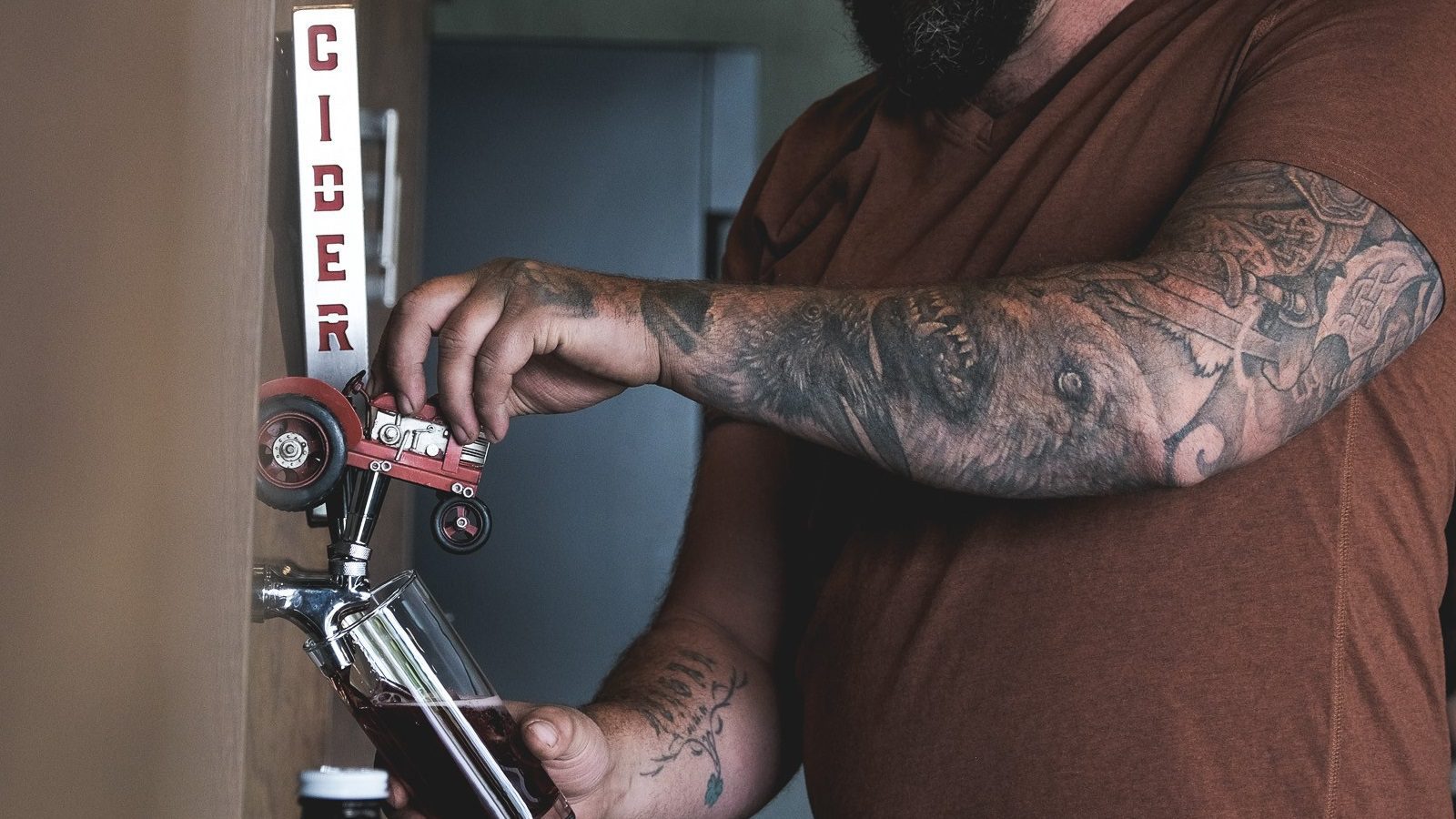 Craft Cider Revolution
By: Ross Crockford
Artisan Cider Rises Up Across the Pacific Northwest
The roots of apple cidermaking run deep in the Pacific Northwest, and today its trees are producing some serious fruit.
"This industry has exploded," says Emily Ritchie, executive director of the Northwest Cider Association (nwcider.com), based in Portland. When the association began in 2010, there were only seven craft cideries in BC and the northwest United States. Today there are nearly 200, most of which opened in the past five years.
Big brands like Strongbow—the world's #1 cider, owned by Heineken—and Angry Orchard—#1 in the US—introduced cider to people, Ritchie says, and that inspired some to try making it themselves. "But it's also folks wanting to make something that has a lot of tradition here, and kind of got lost from the North American landscape."
The first record of cidermaking dates back to 55 BC, when Julius Caesar saw the Celts fermenting crab apples in Britain—the world's biggest cidermaking country, even today. The Brits brought cider-apple trees to America, and the Hudson's Bay Company brought them west, planting orchards at Fort Vancouver (today's Vancouver, Washington) in 1827, and then at Fort Langley and Fort Victoria, to provide settlers with a ready source of refreshment.
Orchards soon flourished across the Pacific Northwest. But as cities grew, beer consumption surpassed cider. Prairie-grown barley was easier to ship and store than apples, and breweries could produce their suds in town, year-round. The sharp and bitter apples that work best for cider got replaced by the sweet varieties favoured by grocery stores. For much of the 20th century, farm-crafted cider remained a novelty product, kept alive by stalwarts like Kelowna's Wards Cider, which started in 1922.
Now cider is making a comeback. Thanks to courses developed by master cidermaker Peter Mitchell and taught through Washington State University, a new crop of cidermakers—trained in the sciences of orcharding and fermentation—graduate every year. In Washington and Oregon, sales of cider are now 8% of that of beer, while they're only 3% in the rest of the US, according to Ritchie. The popularity of the drink is evident at establishments like Seattle's Capitol Cider restaurant and the Schilling Cider House in Portland, the world's largest cider bar, which opened in 2017 with 50 craft ciders on tap.
BC's cider culture may not be as developed yet, but we already have several cideries making great product. Victoria's certified-organic Sea Cider won "Best in Show" at last November's Portland International Cider Cup for its copper-hued Bittersweet. BC Tree Fruits Co.'s Broken Ladder Apples & Hops shared "Cider of the Year" at the 2019 National Wine Awards, alongside Twisted Hills' Tangled Rosé from the Similkameen Valley.
Such award-winners aren't easy to find, though. Artisan cideries may sell directly at the farm gate to visitors, and to pubs and private liquor stores. But the BC Liquor Distribution Branch treats cider as a "refreshment beverage," subjecting it to the same high tariffs as hard seltzer and wine coolers. Consequently, farm-based cideries can't afford to sell their labour-intensive wares through government liquor stores. That means BC Liquor Stores generally only carry factory-produced ciders, which are made from apple-juice concentrate with added flavours and colourings.
"There's definitely a lot of confusion out there for the consumer," says Jason Child, general manager of Vancouver Island's Merridale Cidery, a craft cidery dating back to the 1980s. So, to clear things up, Merridale and 30 other artisan cideries have banded together to form the BC Farm Crafted Cider Association. Members make their cider from at least 95% fresh juice, on the same farm where they grow the apples, and all their farms are listed at bcciderway.ca, a guide to "cider trail" tours for different regions of the province. "It's nice to get real ciders in front of people, so they can taste the difference," Child says.
Festivals help too, and every May the Northwest Cider Association organizes events for BC Cider Week (bcciderweek.org). Mainly, though, it's up to cider lovers to spread the good word to friends and press their favourite pubs and liquor stores to carry local, farm-crafted product. The range of such ciders certainly is expanding: larger producers like Merridale are chasing the craft beer market by packaging their ciders in tallboy cans, while boutique farms like Sea Cider are targeting wine drinkers by emphasizing the terroir of their ciders and packaging them in 750ml glass bottles.
And many are making cider like you've never tasted before. Nomad Cider makes a series with single varieties of apples, from light Dabinett (pair with Thai food) to strong-tannined Yarlington Mill (for red meat). Vernon's The BX Press makes Ginny, a cider flavoured with juniper berries and other gin botanicals, and Summerland Heritage Cider Co. makes The Flume, a cider so dry and elegantly effervescent you'd swear it's champagne. They're complex, adult drinks; nothing like the sweet, fizzy cider you'd find at a bush party. They cost more, but like most things in life, they're worth it.
Top photo: Isaac Potash pours a glass at Kelowna's certified-organic Upside Cider, which opened in 2019