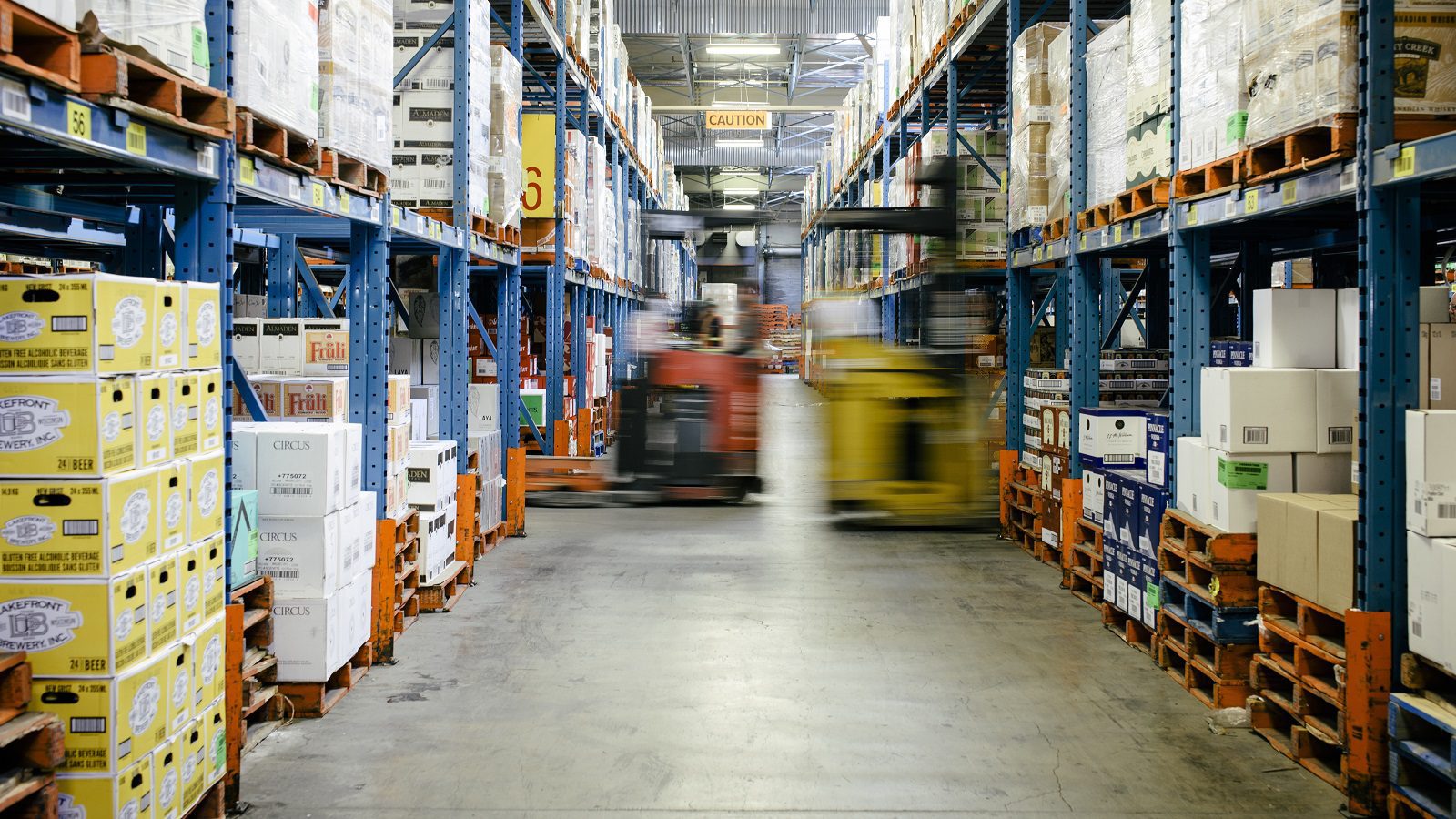 Disrupted Supply Chains: Will Things Get Better in 2022?
By: Danielle Leroux
From logistics disruption to labour shortages and severe inventory challenges, our supply chains have been hit hard by the global COVID-19 pandemic and, more recently, devastating floods and mudslides across BC.
Everyone, from distributors to the end consumers, have been impacted.
Vendors are facing challenges in production delays, sourcing raw materials like glass and packaging, and experiencing logistical issues such as shipping delays and transportation interruptions when bringing products into the province. Prices are increasing, product selection is decreasing, and agents are scrambling to find consistent supply.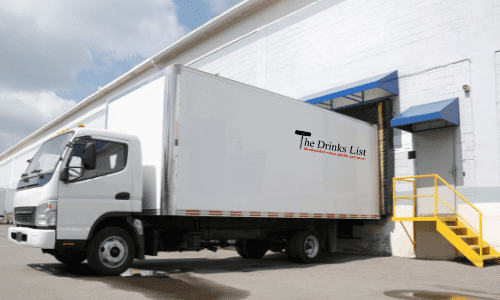 "Everything is taking longer, and everything is costing more," says Tim Wispinski, President of The Drinks List. "Things are still moving and people are doing their best, but these are two constants that every stakeholder is finding."
The logistics system is simply not built to have products stay in one place, yet that is the reality we're facing.
Is COVID the Source of These Disruptions or the Fuel to the Fire?
Dennis Chrismas, President of ContainerWorld, says the latter: "This started before COVID, but the pandemic has made supply chain challenges worse internationally. Before the pandemic, we were seeing the signs [of strain] on the supply chain and the pressure on carriers. The prices were becoming higher… then COVID came along and just pushed it up."
Both Wispinski and Ted Latimer, Executive Director of the Import Vintners and Spirits Association, agree the pandemic has exacerbated existing problems.
"The 60-day lead time for pricing changes with the Liquor Distribution Branch (LDB) has led to pricing challenges."
This includes putting strain on antiquated industry processes. For instance, Latimer says the 60-day lead time for pricing changes with the Liquor Distribution Branch (LDB) has led to pricing challenges—with shipping surcharges being added partway through an order and an agent being forced to guess what their shipping rate will be, but unable to quickly change their listing price.
The lengthy process of getting a Non-Stocked Wholesale Product approved by the LDB and delivered to customers, compounded with shipping, pricing, and inventory challenges, means fewer agents are ordering high-end or unique products.
"These things we have always been working with the LDB to change," says Latimer. "But with shipping, COVID, and the weather, everything has been exacerbated. Any business, if you had a crack in how you run your business, it broke open into a big flood."
How Have Stakeholders Been Managing These Challenges?
Our industry is nothing if not resilient, and stakeholders have done their best to manage and minimize supply chain disruptions.
But this has not come without struggle: "This year has been more of a constant battle to keep inventory in and on the shelves," says Latimer.
"We react, but do not overreact," emphasizes Wispinski. "We are prepared to react when it is clear what the situation is." The Drinks List has tried to avoid price changes when possible and kept more stock on hand, keeping six to eight months of inventory instead of the typical four months. Latimer adds he has seen agents turning inventory once per year, instead of every three months, trying to satisfy the needs of the LDB and private retailers, while managing inventory.
Agents have also had to be more proactive with retailers, especially during busy times like Christmas and St. Patrick's Day, while cautioning against panic buying.
"We are in the customer service business, and we have to make it work."
On the logistics side, "ContainerWorld is always looking for methods to have continuous improvement and reduce costs," explains Chrismas. "We are in the customer service business, and we have to make it work." Throughout the pandemic, this has included hiring extra people—a challenge in itself given widespread labour shortages.
Similarly, the "LDB is committed to working closely with vendors through collaboration on forecasting, product availability, lead times, and adjusting ordering patterns to reduce stock outs in the market," says Kate Bilney, Acting Manager, Communications & Stakeholder Relations, Corporate Strategic Services.
They also keep "customers apprised of stock-out challenges, when necessary, are purchasing stock earlier ahead of peak seasons to ensure there is ample product supply available […] and are also encouraging customers to place their orders earlier ahead of peak period."
How Can Retailers and Operators Respond to These Challenges?
When dealing with agents, Wispinski suggests being patient, advise if you are missing product, and keep the lines of communication open. "The fastest way to get your order is to place it early and often," he adds. "We all have customer service people that can help look into orders. We know deliveries are coming, but we may not always know the ETA."
"The fastest way to get your order is to place it early and often."
Latimer emphasizes the importance of regular communication and relationships, picking product and agents you like to work with and who understand your dilemma. "Make sure the agent is looking out for you," he says. "Work with an agent who will allow you to know what is in stock, but also if there are going to be any dramatic price changes."
 What Can Liquor Businesses Expect in 2022?
Unfortunately, supply chain challenges are unlikely to let up in the near future. "This is not going to go away anytime soon. There is still a shortage of carriers, truckers, and warehouse space," says Chrismas. "Not just in BC, but across the country." Though he suspects there will be a 'softening' of some freight rates by the end of the year.
"Supply chain challenges are unlikely to let up in the near future."
The LDB similarly anticipates that the current global supply chain conditions will continue into 2022 and result in product unavailability or late arrivals.
Wispinski says businesses can expect price increases from domestic and import suppliers. This is in part due to the higher cost of packaging and shipping—the cost of a bottle has doubled, and a manufacturer cannot swallow that.
Latimer believes we are going to see dramatic price increases in the next two to three months. For example, "the average case of wine from Europe went from $8 to $16, with shipping costs increasing from $60 to $70 per case. This means agents are paying $80 to $100 for a case of wine that used to be $60. A $15.99 versus $19.99 wholesale price puts you in an entirely different stratosphere."
Product selection has and will also be impacted. "A lot of agents are not going to bother bringing in product they only sell 50 cases of," says Latimer. "This hurts private liquor retailers—where they can make more because they are bringing in unique products—and consumers."
On the manufacturing side, smaller producers are struggling to get containers (with bottle and aluminum shortages) and compete with big players that own their distribution, wineries, and agencies, and can cut costs.
With the pandemic raging on and extreme weather becoming a seemingly regular occurrence, the thought of dealing with another year of supply chain challenges is overwhelming. But as Wispinski reminds us: "You react, but you do not overreact. Even if sales are slow, you keep the pipeline full.