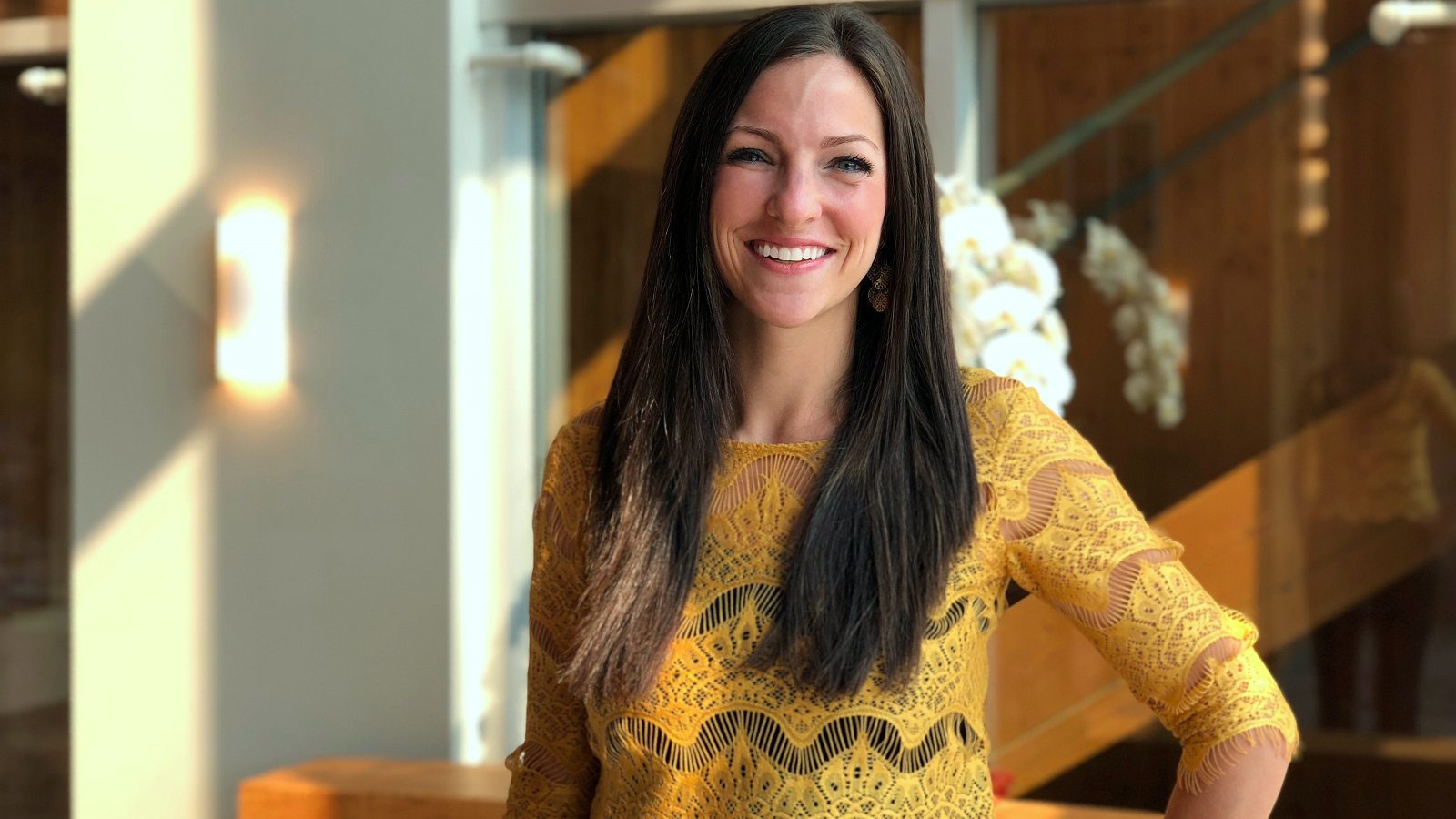 Hotelier Feature: Brannigan Mosses
By: Danielle Leroux
General Manager at Penticton Lakeside Resort and Conference Centre
Brannigan Mosses is General Manager at Penticton Lakeside Resort and Conference Centre, a role she has held since January 2023, after starting at the resort 10 years ago as Director of Regional Sales and Marketing and then Assistant General Manager.
Mosses has been passionate about the hospitality and events sectors since she was a teenager.
She got her start in the industry young, working as a deep cleaner at an Alberta Denny's. After doing other customer service jobs as a teenager, she was naturally pulled back to restaurants and worked at JOEY Restaurants.
In her late teen years, Mosses got involved in events and tradeshows. "My Mom was in the event industry," she says. "These industries have always been in my blood."
"I stayed in everything from premium hotels to a room with 28 people in Turkey."
Mosses took some time off to travel internationally and was exposed to a range of accommodations. "I stayed in everything from a bed and breakfast, to hostels, premium hotels, and sharing a room with 28 people in Turkey," she describes. "At that point, it solidified I wanted to remain in the hospitality, events, and accommodations sector."
Mosses came home from her trip and registered for a Diploma Program in Hospitality Management at Northern Alberta Institute of Technology.
A post-school break is what first led her to the Okanagan. Mosses didn't plan to stay beyond the summer but ended up working at an Earl's in Penticton. At this point, she decided she wanted to expand her knowledge and growth in the industry. So Mosses returned to Edmonton to complete her wedding planning certification and ended up starting a wedding planning business.
She returned to the Okanagan, working for several years in events at the South Okanagan Events Centre and Penticton Trade & Convention Centre. In 2013, an opportunity came up at the Lakeside Resort. "I always had an inkling that I wanted to work in accommodations, it's where my heart was," she says. As a bonus, the Lakeside hosts many events. "It was my two dreams of working in events and hotels coming together."
Ten years later, Mosses is General Manager, making operational, financial, strategic, and marketing decisions to improve the functionality of the resort.
She loves where she works and who she does it with, from working on the shores of the Okanagan Lake and watching guests arrive, to getting to know the wide range of employees and connecting with the tight knit Penticton community.
Mosses also enjoys the creativity an independent hotel offers. "There is so much opportunity here. Everything is thinking outside the box and the owners are very creative people," she says. "They give me a lot of room to use my imagination, brainstorm with my team, and create new concepts and packages."
"Mosses was drawn to the industry because of the challenges it offers."
"I don't like doing the same tedious thing every day," she says. "I like to shake things up and not know what I'm walking into!" She also enjoys developing teams and being in a sector that is for the enjoyment of others.
Mosses tries to stay on top of work-life balance and take advantage of all the Okanagan has to offer. "We like being tourists in our own backyards and take our three kids camping, hiking, and exploring." She's also passionate about food and hopes to take a culinary trip one day soon.
Mosses believes in the power of travel and experiential learning. In the future, she wants to go back to school for project management, allowing her to further support other departments in her role in an ever changing and fast-paced industry.