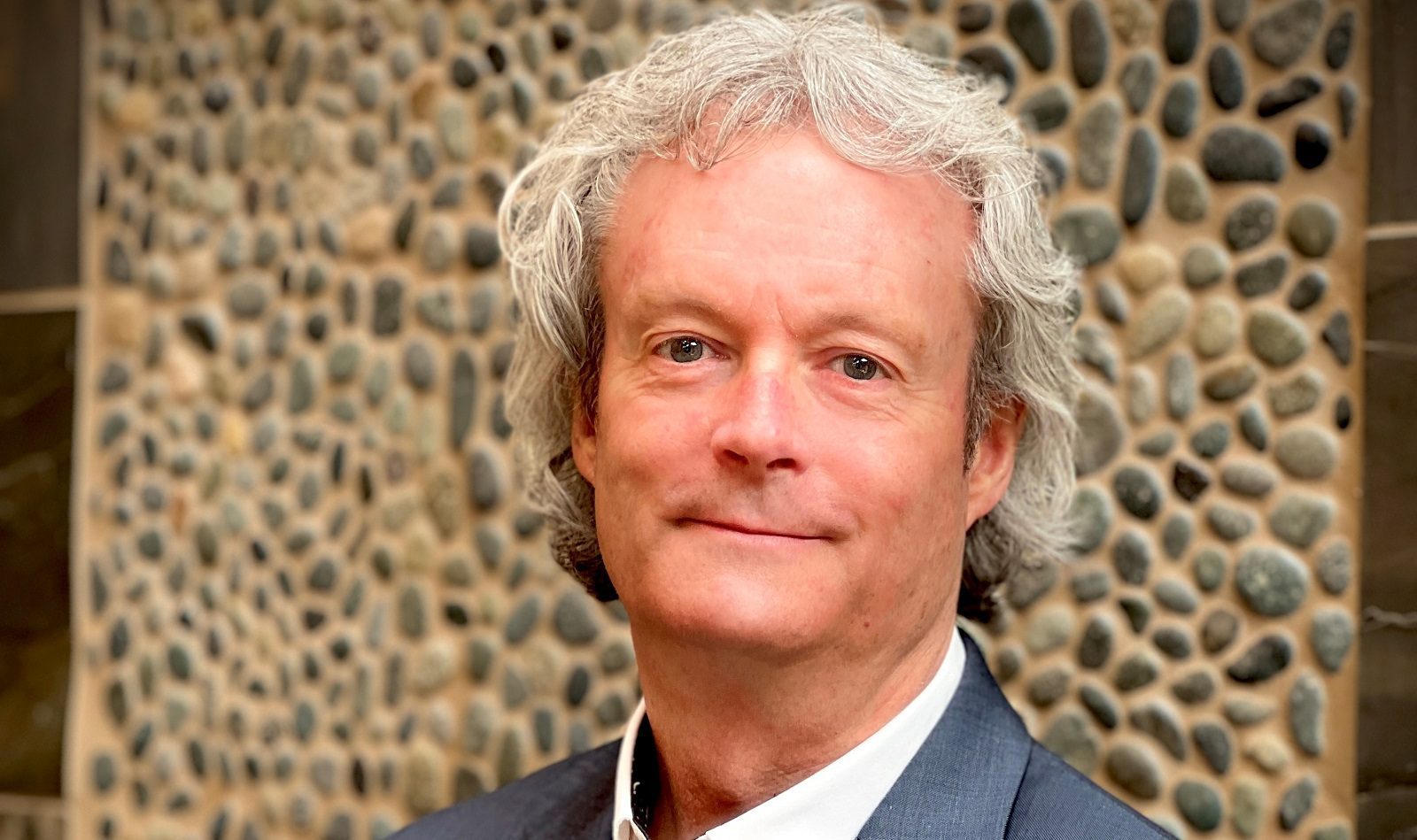 Hotelier Feature: David Rooper
By: Amy Watkins
General Manager of the Old House Hotel & Spa in Courtenay
Recently named Hotelier of the Year in recognition of his positive leadership and passion for the industry, David Rooper's illustrious career has taken him across Canada, and indeed across the world, working his way up to his current position as general manager of the Old House Hotel & Spa in Courtenay on Vancouver Island.
Rooper had an early start in the hotel industry, having grown up in a popular tourist destination loved by many. "I had the great fortune to grow up in Victoria, BC and to be immersed in an environment that already had the reputation of drawing tourists from around the world," says Rooper. As a teenager his parents encouraged him to get a job and when he was 15 years old a family friend who was connected to the Harbour Towers Hotel (now an apartment building) suggested that Rooper take a job in housekeeping as a houseman, which led to him later becoming a bellman.
"As it turned out, being a night owl served me well," says Rooper. "While attending Camosun College, I enjoyed being a night auditor for two years at the Executive House Hotel (now the DoubleTree by Hilton) and was subsequently promoted to assistant manager. The allure of travel called, and I headed to Europe for a few years and landed another night owl role as the night manager with Trusthouse Forte's Heathrow Flagship property, the Excelsior Hotel."
Rooper's career has been very diverse, both geographically and organizationally, having worked around the world and coast-to-coast, from PEI to Alberta and BC in a range of large and small properties. His career highlights have included working for Ian Powell at the Hotel Vancouver and being part of the opening teams of the Empress Hotel renovation and the Grand Opening of the Chateau Whistler Resort.
"Rooper was recently awarded the 2022 BC Hotelier of the Year Award."
Rooper was recently awarded the 2022 BC Hotelier of the Year Award, which was created by the Tourism Industry Association of BC (TIABC) and BC Hotel Association (BCHA) to recognize and celebrate excellence, leadership, and innovation within BC's tourism and hospitality industry. "Being recognized as the BC Hotelier of the Year is the career highlight for me," says Rooper. "Given the last two years of unbelievable challenges and being in the arena of so many worthy candidates nominated for this award, it's awesome that I can accept this award on behalf of my amazing team and so many great people and organizations in the Comox Valley."
Rooper acknowledges that he's been very fortunate to work with some "pretty amazing" people, from front-line staff to supervisors, managers, and corporate directors, who have all played a part in shaping his management style and strategic skills.
Valuing people on his team has been a key aspect of Rooper's management style and one of his greatest perceived challenges has turned out to be one of his greatest assets in this realm. Rooper is on the high-functioning end of the Asperger's Syndrome spectrum, which has meant that he has never gotten caught up in politics or workplace drama and instead he prides himself on leading and supporting his teams, working with a laser focus and passion for bringing people together. "Strangely, while emotional intelligence may seem a stretch for a guy like me, I have learned it is part of my skill set," explains Rooper. "I found I thrived within organizations where I was allowed freedom to manage in a manner that rewards good people working together to innovate, build trust, care for one another, value accountability, and who can laugh and enjoy family priorities."
"Make sure you are entering this industry for more than a paycheck."
Fostering a positive workplace is essential for Rooper and he is keen to pass on his passion and knowledge to all of his staff. When it comes to inspiring the next generation of hoteliers, he has some sage advice to impart: "Make sure you are entering this industry for more than a paycheck."
Instead, he suggests finding somewhere that aligns with your values and celebrates all team members. "This is an industry of fast-moving, team-oriented people, so do some research on the organization you're interested in and focus on their culture and values," he suggests. "See if they devote the time and energy in celebrating and rewarding their people. Take pride in everything you do and humbly go about making a positive contribution in your role while focusing on your next goal/role. Seriously consider volunteering on staff committees or working groups or any cross-training opportunities. Lastly, have fun!"