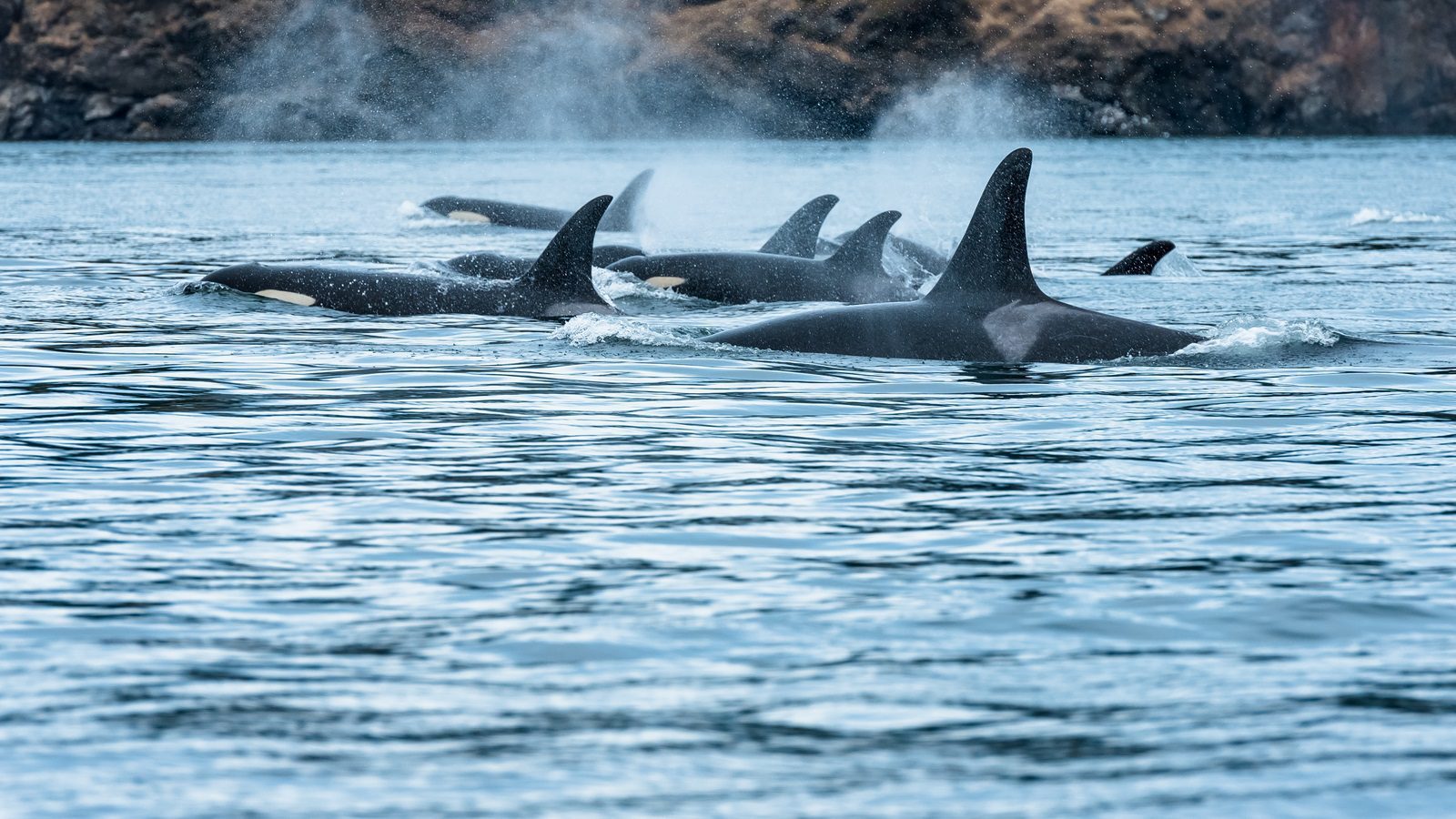 How Do We Get BC on the Bucket Lists of the World's Travellers?
By: Destination BC
British Columbia is a land where raw wilderness thrives, a place where culture is shaped by nature. Proud British Columbians know the beauty and wonder of BC's expansive, pristine landscapes, and the richness that is found in the grandeur of our mountains, the wild coastline of our ocean, and in our rolling hills and sweeping grasslands. But BC is big. Larger than most states, and even larger than most countries. It's wider than the United Kingdom and Ireland combined. It's no surprise that this is a contributing factor to our province's dispersion challenge. Now, more than ever, we need a long-term tourism strategy for BC that will bring more travellers to the province, with the goal of encouraging visitors to explore BC in all seasons, and travel further to all corners of the province.
Fortunately, BC's vast wilderness inspires introspective personal journeys and unbridled adventures. Our cities, set on the doorstep of the wild, make it possible to step further into nature and explore the endless possibilities of the outdoors. The charming spirit of our small towns connects explorers with unexpected moments that renew the human spirit. To reap economic benefits, we need more travellers exploring different parts of the province at different times of the year. With so much to offer, we have plenty to gain by sharing our treasures with the rest of the world.
"What does BC want to be famous for, and what can we be famous for?"
There are many destinations that are described as "epic journeys" or "must-see" adventures such as the mountains of Patagonia, Australia's Great Ocean Road, Switzerland's Grand Tour, or Route 66. The question then is, what does BC want to be famous for, and what can we be famous for?
Destination BC, a provincially-funded, industry-led Crown corporation responsible for the marketing of BC as a tourist destination, is on a mission to do just that—uncover our province's competitive edge and elevate BC on the world stage to disperse the benefits of tourism throughout BC.
Introducing the Invest in Iconics Strategy
Iconic tourist destinations are popular for a reason. There's something powerful about finally seeing a famous landmark or natural wonder in person, and no one knows BC better than its people and those who choose to call this place home. Working together with Indigenous Tourism BC, industry partners, stakeholders, and residents across the province, Destination BC is unearthing BC's unique qualities—qualities that, when brought together through place branding and place making—are capable of propelling our province onto a list of must-see destinations around the world. This is the essence of Destination BC's Invest in Iconics Strategy.
By identifying a small number of globally compelling routes and places, together we can embrace what makes our province so special and use it to responsibly increase tourism revenue to BC through geographic and seasonal dispersion. We will re-imagine our province and brand, and market unique routes and places that will stand out among the many destination choices travellers have around the world.
The Magic of Place Branding and Place Making
Destination BC is using the integration of place branding and place making to give travellers powerful reasons to travel to and throughout BC. After creating unique and globally compelling place brands that capture the imaginations of target travellers, we will leverage these place brands to create remarkable in-destination experiences that exceed travellers' expectations and create positive word of mouth.
What is Place Branding?
The Invest in Iconics Strategy isn't just about flashy marketing. This strategy is about building our province's brands from the inside out and gleaning strong insights through engagement with local stakeholders and residents. Destination BC has gone through an extensive process of understanding what gives our communities a competitive edge, whether it's geography (history, location, landscape), technology (architecture, infrastructure, heritage), or authenticity (traditions, attitudes, culture). Place Branding is about the core identity of a destination, the destination's product(s), and the destination brand. The core identity reveals the place identity and the attributes that define it and make it attractive. The place product indicates how people experience a place and the quality of life residents and visitors experience. The place brand is the reputation and value that is communicated to the world that sets it apart from its competition.
The Invest in Iconics Strategy is rooted in the creation of globally compelling brands for Iconic routes and places across BC. The development of these brands will go hand-in-hand with Place Making activities, to ensure that the emotional promise of our brands is delivered by on-the-ground experiences when visitors arrive and travel in BC. Place Branding for the Invest in Iconics Strategy is about taking BC's extraordinary routes and places and making them more famous and more emotionally compelling than they are now.
Destination BC has identified routes and places that, in total, cover the entire province. With consistent, collective investment in place branding and place making over the next few years, each has the potential to become iconic and compete on the world stage.
What is Place Making?
Place Making is the process of developing long-term, on-the-ground competitiveness. It is focused on enhancing existing experiences, while also creating new infrastructure and new experiences that deliver on the brand promise. While branding is a critical component of the strategy, these Iconic brands will only thrive and survive if they are supported by equally compelling experiences through our Place Making activities.
Place Making is critically important to the visitor experience and takes place over many, many years. It's the activity that brings the destination to life as the brand intended it to through visitor touchpoints that are consistent with the brand vision, encompassing everything from transportation and wayfinding signage to new experiences or interpretive centres, trail systems, and more. Collectively, we will benefit from a collaborative, unified vision that will encourage both residents and visitors alike to explore our beautiful province and experience all that it has to offer. While this work is being completed, Destination BC continues to work with communities across tourism regions to build on existing destination development strategies that pull together planning, policy, and capacity-building efforts. This includes improving transportation and ease of access, having an available and knowledgeable workforce, critical supporting infrastructure, and enabling policies as well as public and private investment.
But place branding and place making is only one piece of the pie. To be truly successful, we need to work together with our tourism industry partners to bring this strategy to life in a meaningful way and support every step of the visitor experience.
Place Attachment in Tourism
Place attachment refers to personal connection with a particular place and is often associated with emotional engagement. While brand attachment is an emotional bond between a person and a brand characterized by deep feelings of connection, affection, and passion, place attachment is a distinctive tourism marketing strength, and creates a distinct connection between a place and person. Personal connection to a place influences positive evaluation of a place, leading to repeat visitation and positive word-of-mouth—both are crucial to boost our tourism industry and prosper the economy of our province.
Accommodation providers will play a vital role in the success of the Invest in Iconics strategy and in developing strong "place attachment" as they are often some of the first people visitors encounter when they arrive at their destination. In the experience economy, travellers look for a combination of memories and feelings to create long-lasting emotional bonds which inspire them to visit a beloved destination again and again. Accommodation and amenities that help visitors feel comfortable, well-cared for, and safe in a destination go a long way in shaping the visitor experience. As we know, every little interaction visitors have in a destination is critical to the overall success of their experience in BC and reinforces that positive, emotional connection. Provincial, regional, and community destinations work hard to promote brand awareness and positive associations among potential visitors. Together we can continually evaluate and improve the amenities and experiences we have to offer ensuring visitors leave having great experiences, intending to return, and most importantly, recommending BC as a "must-see" destination to others.
Destination BC is working in partnership with Indigenous Tourism BC (ITBC), the Ministry of Tourism, Arts, Culture and Sport, and Regional Destination Marketing Organizations to support the growth of BC's tourism sector. Ensuring that this strategy is guided by Indigenous perspectives is of particular significance, as Indigenous culture, language, and stories are fundamental to our collective success.
Together we'll continue to show the world the beauty and inspiration of BC and its people. And we'll continue to attract travellers to our communities and tourism businesses across this spectacular province. And we will do all of this together.
To learn more about the Invest in Iconics strategy, visit DestinationBC.ca/Iconics.