Infused Pre-roll Sales Grow 38.4%
By: Headset
In the first six months of 2023, pre-rolls as a category have grown 38.4% in total sales over the same period in 2022. Pre-roll's share of total sales amongst all categories has grown 22.7% from 24% to 29.5% of total sales making it the second most popular category in Canada behind flower and ahead of vapor pens.
A lot of this growth is powered by the growth of the Connoisseur / Infused segment which is the fastest growing segment by far.
Share of Pre-Roll Sales by Segment (Canada)
Q1 2022 – Q2 2023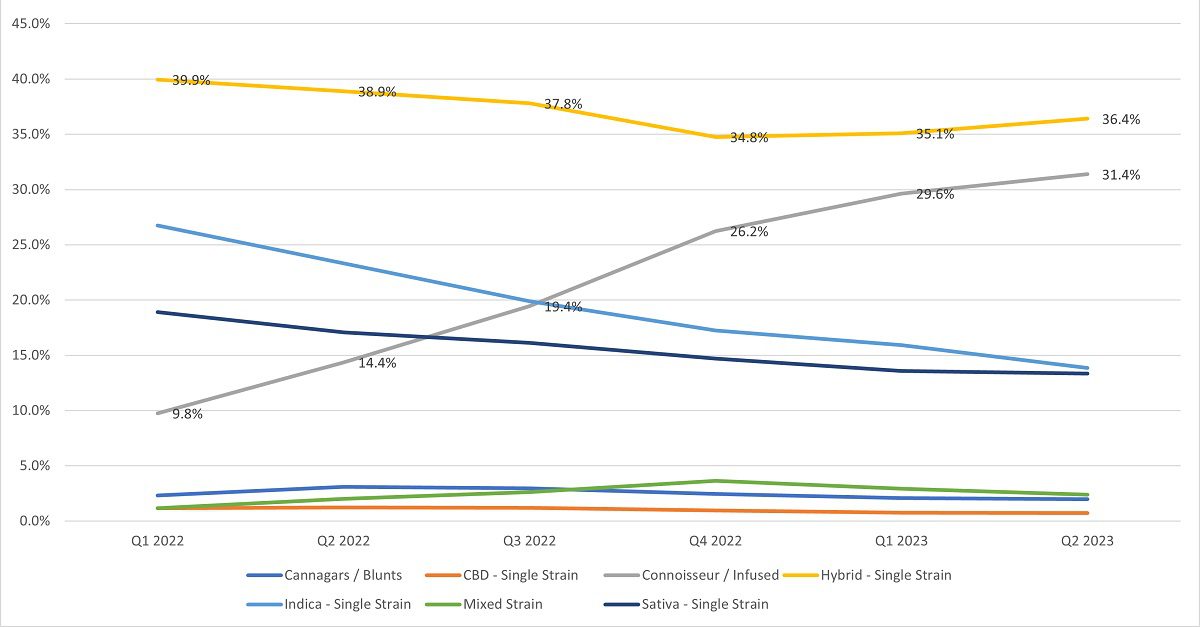 The segment has seen sales climb 244% in the last year and they account for about a third of all pre-roll sales, second only to single-strain hybrid pre-rolls. This trend shows no sign of stopping and will likely reach parity with single-strain hybrids sometime in the second half of this year.
Notes: Headset tracks data from retailer POS systems across Canada. However, for the purpose of this analysis, the following data is from Alberta, BC, Ontario, and Saskatchewan. Any year-over-year figures reference quarters Q1 & Q2 in 2022 and 2023.