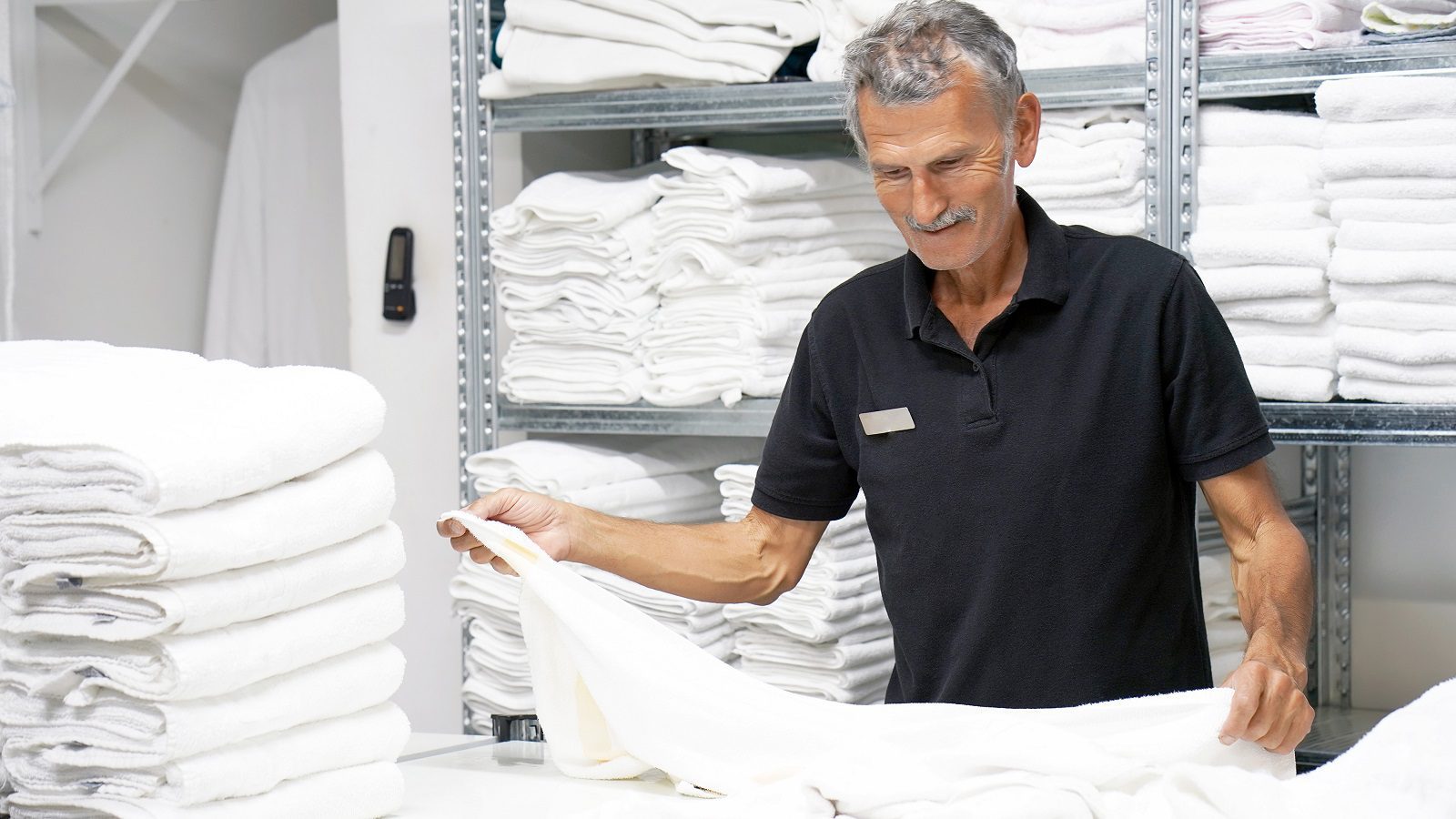 Navigating Programs to Remedy BC's Workforce Crisis
By: Alison Lanford, Workforce Specialist – BC Hotel Association
Over the past year, "Sorry we're closed due to a staff shortage" signs have become commonplace across British Columbia, signaling that our province's workforce shortage is an unavoidable issue, which has been further exacerbated by the COVID-19 pandemic.
For the BC Hotel Association (BCHA), developing solutions to assist accommodators through this crisis is our most pressing priority, particularly in advance of the busy summer season. We have been actively pursuing placement programs, expanding opportunities with partner organizations, and working in tandem with government to resolve these shortages.
"There are many programs available to accommodators."
There are many programs available to accommodators and we understand they can be difficult to navigate. From learning which programs you can trust, to understanding which is best suited to your property and how to access it, it can be daunting to enter this arena; however, the benefits they can have on your business when executed successfully are immense.
One of the most popular paths to fill labour or skills shortages is through the Temporary Foreign Worker Program. Through this program, employers must apply for a Labour Market Impact Assessment (LMIA) to determine eligibility. While this program delivers high value, the process can be complicated, incredibly costly, and is often very lengthy as it also requires employers to advertise positions for at least four weeks.
There are many additional recruitment programs and opportunities that remove the obligation to obtain a positive LMIA which is usually required to hire temporary foreign workers. To provide a roadmap on these opportunities, we have compiled a list of programs.
While this is not a comprehensive list, and the landscape may change, we are hopeful this snapshot will be an important first step in your journey toward successful recruitment.
International Experience Canada (IEC)
International Experience Canada provides the opportunity to travel and work in Canada for up to two years. There are three separate streams available that include Working Holiday, Young Professionals, and International Co-op (internship). Canada has an agreement with 38 visa-exempt countries, so citizens of those countries have a streamlined process to be eligible to work in Canada.
The most utilized of these streams is the Working-holiday permit, which is particularly popular among younger adults. This permit allows workers to freely work and travel in Canada. Permits are typically issued for one year, but some countries allow for more than one opportunity to participate if the person reapplies under a different stream.
Application submissions are most often handled by the worker, but some may choose to work with Recognized Organizations (ROs) to assist with their applications—an example of such an organization is the Students Work Abroad Program (SWAP). For accommodators looking to recruit culinary staff, the BCHA has partnered with Culinary Recruitment International to bring cooks and chefs from international locations through this stream.
Unlike the Temporary Foreign Worker Program, job seekers are not required to remain with a single employer for the duration of their permit, and as a result, these programs are often very popular among those seeking seasonal workers.
Francophone Mobility Program (FMP)
The Francophone Mobility Program is an initiative of the Government of Canada which facilitates work permits for skilled Francophone foreign nationals. As the program's aim is to encourage growth of French-speaking communities across Canada, candidates must be French-speaking, although it doesn't have to be their primary language.
Candidates must also secure employment in a "skilled position" which includes work in managerial, professional, technical, or skilled trades occupations. Work permits are valid for two years and employers are required to submit an online offer of employment, paying a $230 fee.
Despite there being some barriers to find workers that fit this program, the BCHA has partnered with Société de développement économique de la Colombie-Britannique (SDECB) to focus on finding hospitality experienced candidates.
Post Graduate Work Permit Program (PGWPP)
The Post-Graduation Work Permit Program allows international students who have recently graduated from eligible Canadian designated learning institutions to obtain an open work permit in Canada. The duration of each permit depends on the length of the graduate's studies.
The PGWPP is often a pathway to permanent residency, leading to opportunities for long-term employment, and as the student is responsible for applying, there are no added costs to the employer. Despite these positive attributes, employers can be challenged to find workers as there is no database for these students.
International Students
Similar to the PGWPP program, employers may also wish to explore recruitment efforts with international students looking to secure part-time employment. Although employing international students may also lead to longer employment once the employee is finished school, they are only able to work 20 hours per week and full-time during holidays while in school.
BC PNP Skilled Worker
The Skilled Worker category of the BC Provincial Nominee Program (BC PNP) is a way for workers in a professional, management, technical, trade or other skilled occupation to gain permanent residence in BC. While associated fees with this program are paid by the employee, the employer must support recruitment requirements for employee applications. Nominations are based on a point system and draws are done monthly.
International Free Trade Agreements (FTAs)
International Free Trade Agreements (FTAs) contain provisions to facilitate, on a reciprocal basis, temporary entry for businesspersons to work within Canada—an example of this is the Canada–United States–Mexico Agreement. Eligible persons entering under an FTA will generally require a work permit and there is a $230 fee that is paid by the employer. While FTAs provide a streamlined employment for foreign workers, eligible occupation categories can often be limited and frequently change.
Mobilize Jobs: In-Canada Workers
Mobilize Jobs is a national employment program for Canadians looking to work and travel within Canada, and places workers on rotational placements each summer and winter, supplying businesses with a continuous supply of employees. While this program offers a fast-track solution to our domestic workforce, there are fees attached to the process and employers are required to provide accommodation. The BCHA is working directly with Mobilize Jobs to connect local accommodators with individuals from this program.
Hotel Operation Services Skills Training Project
In an effort to grow interest in the hospitality sector and support upskilling and training the BCHA has partnered with Western Community College (WCC) and Progressive Intercultural Community Services (PICS), to offer the Hotel Operation Services Skills Training project, which provides fully funded training to unemployed and underemployed individuals from the Metro Vancouver area. The project targets individuals with some industry experience and focuses on readying candidates for meaningful work in the industry with the opportunity for students to connect directly with our members following the completion of the program.
Integral Services Group (Contract Workers)
In recognition of critical staffing shortages, BCHA Premier Partner, Integral Services Group, began offering outsourced staffing services in 2020 to support accommodators in meeting their labour needs. With a wide network of professionals and skilled workers, Integral works directly with employers to streamline operations and provide staffing plans.
The Future of Workforce Recruitment
Following two years of restrictions on travel and gathering, BC's tourism and hospitality community is well-positioned for a comeback, and with that, finding employees to support business growth will be critical. Despite the challenges in our labour market, the BCHA is actively pursuing a wide array of new and emerging opportunities to assist our members and their workforce needs.
As BCHA's new Workforce Specialist, I am pleased to support our members and answer any questions about the LMIA and the above LMIA-exempt programs. I look forward to connecting and delivering solutions to our BC accommodation sector.