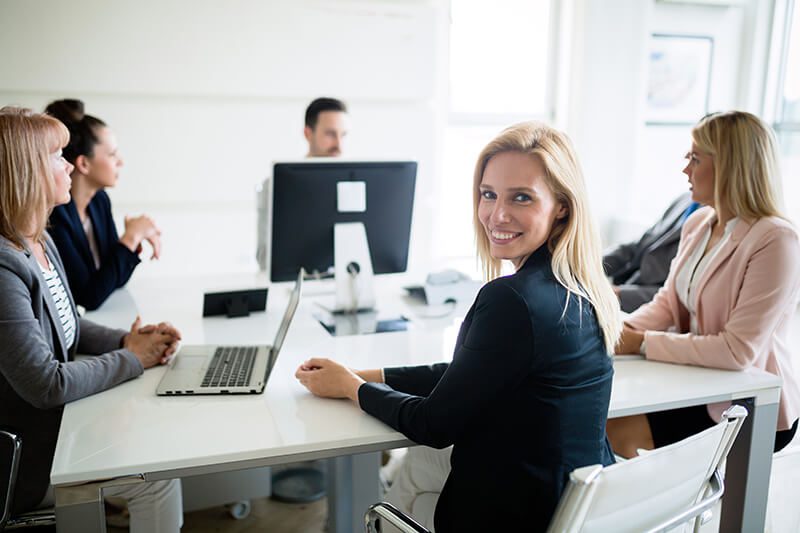 Overcoming the Fear of Cold Calling
By: Joyce Hayne
Do you have salespeople who are hesitant to pick up the phone and call new prospects? How do you overcome their fear of contacting someone they don't know?
First of all, they need to know that rejection is a given in sales. We'll never close every prospect that we deal with. And that's a good thing! Some companies don't have enough money to afford our products or services, others are targeting different markets, and some don't currently have a need for what we're selling.
Many sales reps are afraid to pick up the phone because they don't know what they're going to say. Help your reps prepare two scripts. The first is an introduction for voicemail and the second is what to say when someone actually picks up the phone. A strong introduction will build rapport and include the purpose of the call. It will immediately grab the prospect's attention, make them want to listen, and get them involved. For example, if you are selling software to a hotel, you could say, "Our clients like Hyatt and Marriott tell us that we help them by increasing their conversion rate on inquiries. How do you deal with that issue?" By following your benefit with a question, you get the prospect involved in a conversation and start uncovering their needs.
Practice both scripts with your reps until the phrases comfortably roll off their tongues without hesitation. It's a good idea for them to be in their office, calling you in your office, so it simulates a real call. Let your voicemail answer too and then they can listen to the message they left. Be sure they're smiling when they're talking as well, since this definitely comes across over the phone.
Another important step prior to the call is to research the company, so key points about the organization can be included in the conversation. This will give your rep more confidence in approaching the prospect and engaging in a meaningful dialogue. For example, your rep could start with "I understand you're opening a new store in Langley and we can help you with your signage. We work with over 200 liquor stores in BC and provide custom solutions. How far along are you in the build?"
Finally, set daily targets and be sure that the rep sets specific times aside for cold calling when they're at their brightest. Personally, I'm not a morning person, so cold calling before I've had a few coffees and had a chance to wake up would not be productive.
Feel free to contact me if you want to discuss other ways to get your reps cold calling.