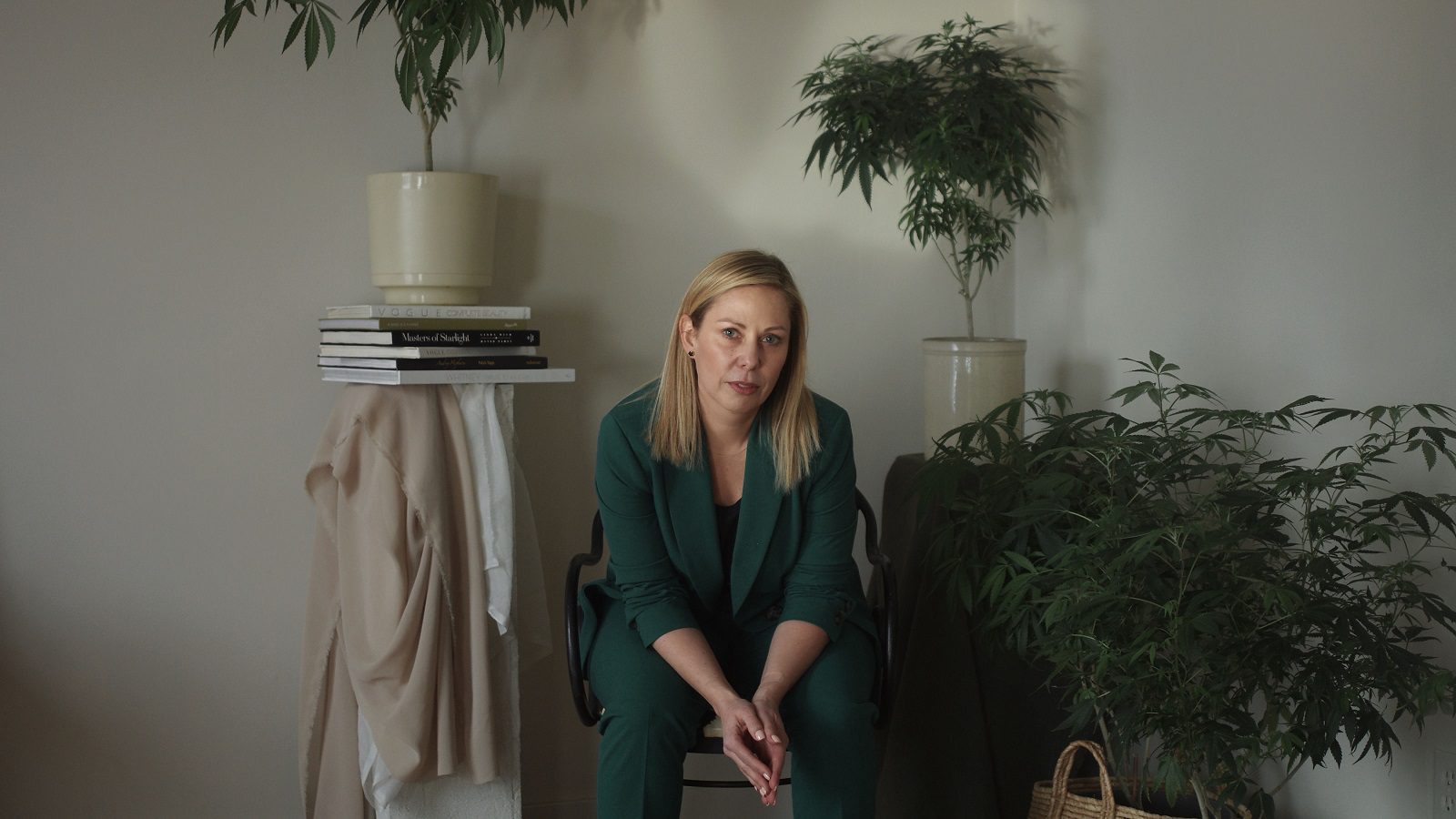 Trailblazer: Marcie Kiziak of Nova Cannabis
By: Danielle Leroux
Marcie Kiziak is the Chief Executive Officer of Nova Cannabis, an industry advocate, passionate supporter of women in cannabis, and non-profit volunteer.
A Wild Ride to the Cannabis Industry
Kiziak started her career in human resources, and it has been a 'wild ride' to where she is now. After years in the oil and gas industry, she joined ALCANNA as Senior Vice President of Human Resources. Unbeknownst to her, the day that Kiziak started, ALCANNA announced its expansion into cannabis.
The company had originally planned to launch 37 cannabis retail stores, but when the license moratorium was announced, the number was pulled back and team members left to do other things. "We needed somebody to launch and lead cannabis retail," Kiziak says. "I asked for the opportunity and was granted it by an incredibly supportive and progressive leadership team." She became President of Nova Cannabis, an unusual leap for an HR professional.
Transitioning from Human Resources
While Kiziak had practiced HR for many years, it was not quite traditional. "I spent a good portion of my last role in oil and gas overseeing the operations for a pipe coating facility, while also leading HR," she explains. "The more I learned about retail, the more I realized how similar customer behaviour is to organizational behaviour. Seeing the two things in conjunction, I thought I could do something amazing in the cannabis retail sector."
"I understood people and operating fundamentals."
Kiziak says her role is an example of understanding complementary tactical skills, and the benefit of throwing your hat in the ring. "While I was new to cannabis, I understood people and operating fundamentals. I was eager to learn and built a team of incredible people that propelled our growth."
After SNDL acquired ALCANNA in March 2022, Kiziak was promoted to CEO.
Keeping Up with the Industry
In her current role, Kiziak oversees the business and leadership team. She spends a lot of time staying current with what's happening in the industry.
"In addition to being extremely fun, it is challenging," she says. The industry has greatly evolved, but businesses continue to face regulatory challenges and stigma, things Kiziak is passionate about changing.
Advocate and Trailblazer
An advocate and trailblazer in her own right, Kiziak also views Nova that way. "The company is very passionate about sustainability. We have always used paper bags over plastic and work with an organization called [Re] Waste that diverts cannabis packaging from landfills to then be upcycled."
Kiziak was recently involved in the Catalyst Project, an art exhibition in Edmonton that explored the positive catalytic effects of cannabis on the lives and careers of 33 trailblazing women. "The picture of me in the exhibition is double-exposed because as CEO, you sit in the court of public opinion, but no matter your position, we are all human."
She has faced her fair share of online criticism but is passionate about seeing more women in leadership and in cannabis. "We are very lucky that more than half of the workforce at Nova and leadership team are women. A good number of folks also identify as non-binary on top of that," she notes.
Kiziak is an active volunteer in her community, chairing the Stingers Foundation and supporting women in post-secondary evening programs.
The Next Five Years
"If you asked me five years ago, I don't know if I would have been able to peg this is where I would be," Kiziak says. "But in terms of where the industry is going, I certainly hope I see more women in it. I think we'll see the industry start to settle out a little bit next year, but it sure has been a wild ride."