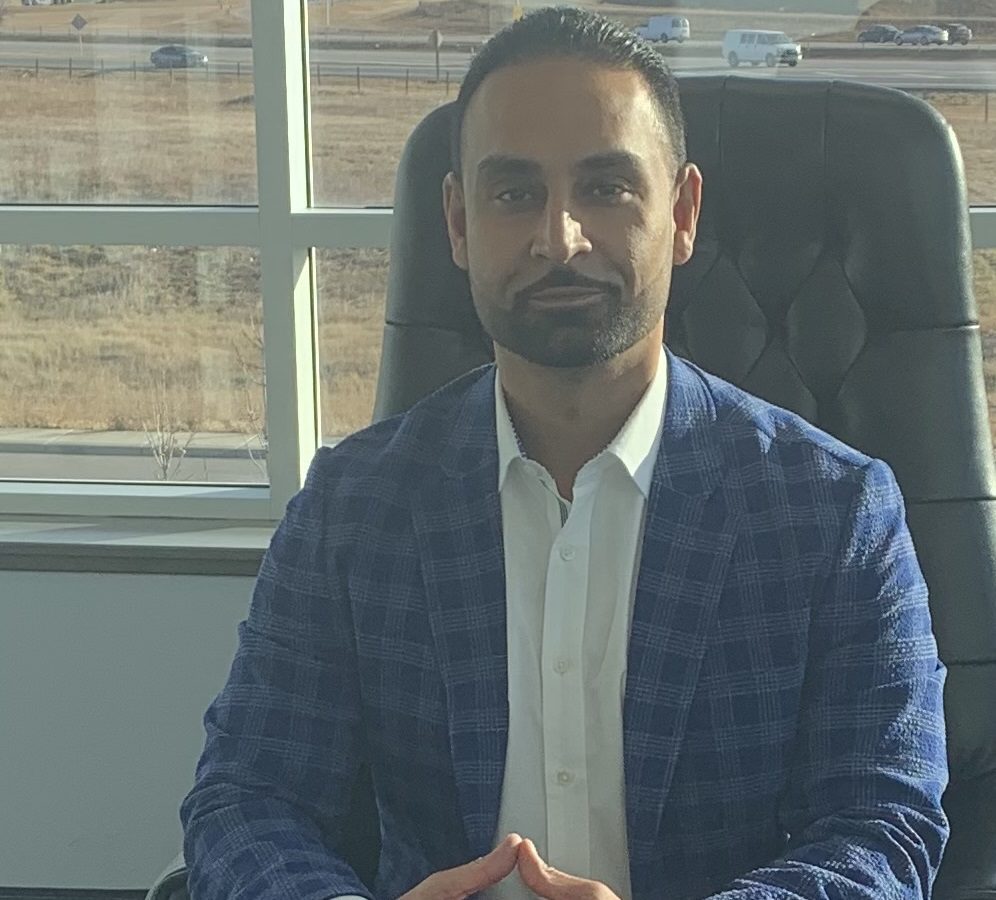 Trailblazer: Raj Grover
By: Myles Shane
High Tide Inc. is a leading cannabis company operating across Canada, Europe, and the US. Combined, High Tide's online platforms saw almost 100 million site visits throughout 2020. In 2021, the fledging business was named one of Canada's Top Growing Companies by the Globe and Mail Report on Business. The corporation owns 105 cannabis stores and is listed on the Nasdaq, TSXV, and the Frankfurt Stock Exchange.
The Face of High Tide
The face of the company is Raj Grover, a businessman with a work ethic that only matches his relentless ambition and ability to spot trends. Ever since Raj was a youngster growing up in India, he's been interested in business. "I was exposed to my father's work at an early age as I spent many summers in his office getting mentored by him."
At age 20, Raj decided to take life in a new direction and moved to Canada with the mindset of becoming a highly successful entrepreneur. "I started my first business at 22, which was retail and wholesale of fashion accessories like body jewelry, footwear, and clothing that I imported from India, China, and Indonesia."
Finding Cannabis in Body Jewelry
His entry into the world of cannabis was almost a complete accident. In 2008, during one of his routine business trips to India, while he was on the lookout for body jewelry, he found cannabis consumption accessories made out of glass, wood, and ceramic. The cannabis accessories were being sold wholesale by the kilogram instead of per piece, which is the norm for Canada. Raj remembers, "Even though I had never consumed cannabis, I knew that there was a strong demand for these accessories in tourist markets in Ontario and considering the tremendous margin opportunity, I decided to give it a try and imported $10,000 worth of accessories, which I was able to move within a week for a very healthy profit."
In 2009, Raj dove headfirst into cannabis culture. "I decided to open my first retail store, Smoker's Corner, in Calgary which was 500 square feet with 2 employees and a total investment of $48,000." The store carried a variety of consumption accessories including water pipes, vaporizers, herb grinders, rolling supplies, and much more. Smoker's Corner became the first franchisor in the head shop space at that time. After its launch, Raj organically grew 19 retail stores with nine corporate and 10 franchised locations.
High Tide is Born
By 2011, Raj had founded RGR Canada (known as Valiant Distribution today) and co-founded Famous Brandz in 2016. "We approached celebrities like Snoop Dogg and studio brands like Paramount Pictures and discussed our vision for manufacturing and distributing licensed consumption accessories with their assets in North America and Europe and sold our first licensed products in 2017."
High Tide Inc. was born in 2018. "We have always been a retail-focused company since our inception in 2009, so the plan was to vend all business divisions including Valiant and Famous under one umbrella company which also included our main bricks and mortar brand Canna Cabana."
Raj's plan has always been to position the Canna Cabana brand as a household name in Canada, which meant it was vital to own as many stores across the country as possible. The larger the footprint, the more customers would be familiar with the brand. "We have accomplished this by growing our company organically and through strategic acquisitions like META, which was our second largest competitor at the time."
Industry Pioneer
Raj has been very pleased thus far with the result of Canada legalizing cannabis. "Legalization has had a positive effect on the growth of our company as we are able to reach approximately 70% of Canadian consumers for their cannabis and consumption accessories needs through our retail stores and online channels."
Raj has been very surprised by how the overall industry has been affected by legalization. "We started with prices and quality that were not competitive with the illicit market, but that has improved considerably over the past two years." Moreover, Raj addressed how legalization has shaped people's behaviour towards cannabis. "Most Canadians want high-THC products. This is evident by the fact that over 80% of our daily sales incorporate products with higher THC levels."
Raj Grover has lived an extraordinary life, quickly creating an empire that continues to build with no ceiling in sight, however, Raj is more than a charming businessman in a trendy suit. He's a long-time supporter of Operation Smile which provides cleft lip and palate surgeries to children in communities worldwide.
Raj encourages everyone to play their part to help make our world a better place by considering giving back in any way they can through awareness, education, volunteering, or donations.