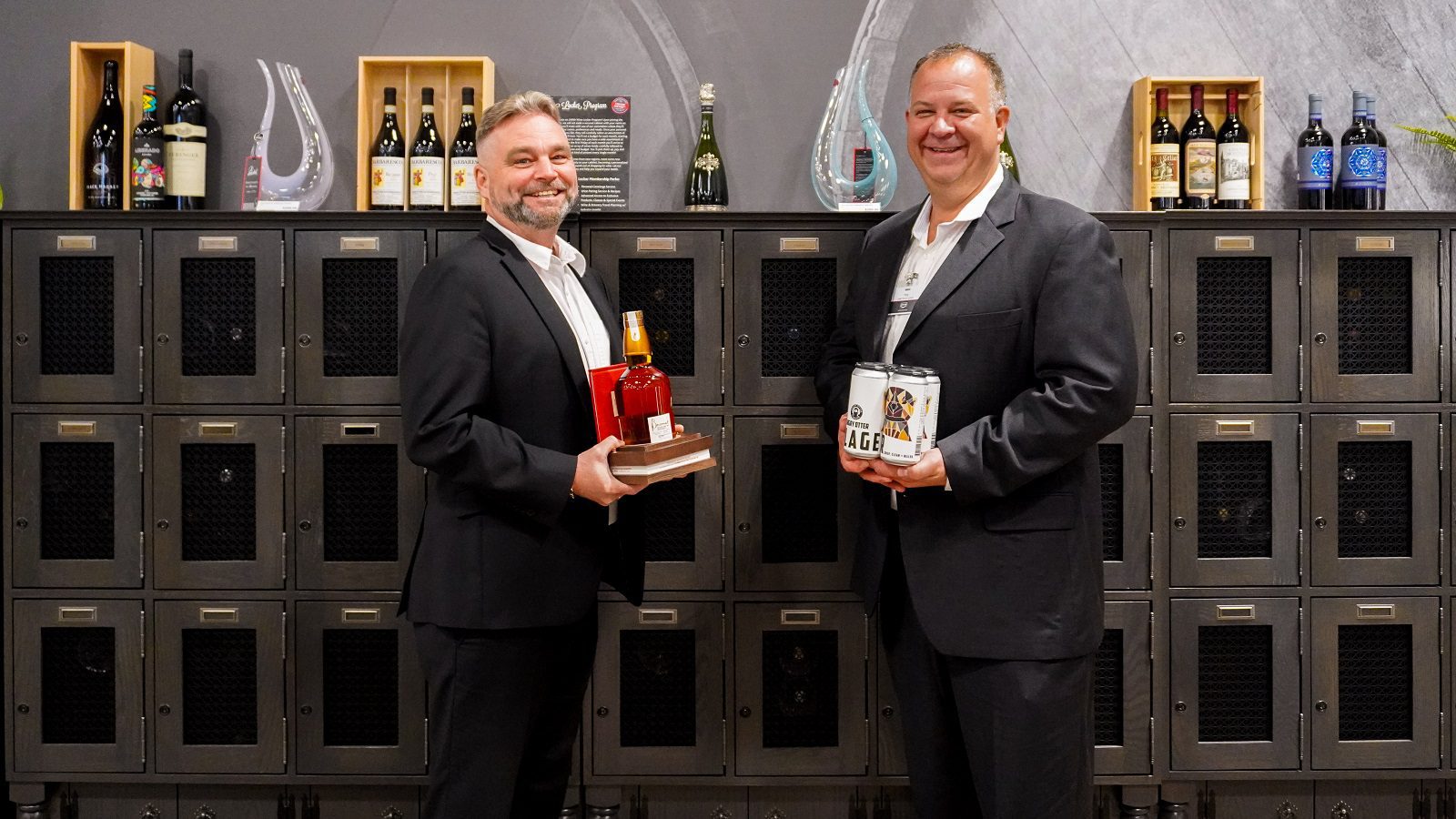 Angry Otter Liquor on 248th
By: Jacquie Maynard
Otter Co-op is no stranger to being Fraser Valley's first choice, at least for gas, groceries, and hardware. With Liquor on 248th, though, loyal customers can now buy their beer, wine, and spirits from Otter Co-op, too. Officially called Angry Otter Liquor, this arm of the consumer co-operative operates 25 stores in the province.
"We have such a strong, loyal group of members, adding liquor was a natural fit," says Otter Co-op CEO Jack Nicholson. "People accepted it and gravitated towards it right away. Angry Otter Liquor is our way of adding more services that folks can use."
Destination Location
Liquor on 248th in Langley is Angry Otter's flagship store and was designed to be a destination location. Otter Co-op has been on that specific piece of property for 99 years already, so it made sense for this to be where the journey began. The 10,000 square foot store is filled to the brim with beer, wine, and spirits from all over the world, housing almost 11,000 unique products within its walls, just over half of which are wine.
Troy Faye, Director of Liquor and Hospitality at Otter Co-op, says that curating this collection has been illuminating and fun, to say the least. "There are some weird and quirky beers that I have tried, and while it's a privilege to get to sample them, I likely wouldn't have picked them off the shelf, but after trying them, I loved them," he says. "Lots of products just blow me away with their creativity and innovation."
Faye and his team of buyers take pride in finding unique local flavours of wine and beer and the best quality spirits. He says that he hires people who know their stuff and love their job, not only so they make good decisions on what to stock, but also so that coming in every day doesn't feel like work. This expertise has translated into trust from customers.
"They know everything has been passed by a panel of passionate people who have tried it and approved it," he explains. "Yes, people are picking up their Budweiser, but they are becoming more willing to try new products because they know that whether they know the brand or not, they will probably like it."
Supporting Local
Many products in the store are sourced locally. "We do a lot to push and support local craft breweries and wineries," notes Faye. "The more money we can invest locally, the more money comes back to the community and province."
As wineries and craft breweries in the province grow and innovate, he is proud to say that local products are becoming second-to-none. "We try to bring products that are exclusive to us so there's a great reason for people to come out," he says. "Everything we do is to provide the guest service and excellence that we pride ourselves on and that people have come to expect."
A point of pride for Otter Co-op is that the money earned by the organization stays right in the community—already this year, over $400,000 has been donated to various initiatives in the area, including several youth groups and the Otter Co-op Outdoor Park.
What Customers Want
Like any store, customers are the focus at Liquor on 248th. The store has a passionate and knowledgeable team but also employs an in-house sommelier that curates a personalized "wine locker" for any customer that signs up. It's a free service, and each month customers use their key to check what the sommelier has chosen for them based on their preferences, and they can buy whatever piques their interest. "Wine is such a passion for people," Faye explains. "When they open their locker and grab the surprise bottles in there, they say it's like Christmas every month."
On top of that, Angry Otter Liquor has developed its own products: Angry Otter Lager and Angry Otter IPA, in collaboration with House of Funk Brewing, as well as Community Red and Community White, in partnership with Kalala Organic Estate Winery. Angry Otter IPA, in particular, was a passion project for Faye. "Selfishly, it hits all my palette perceptions for a good IPA," he laughs.
Despite the venture only being three years old, Faye says there hasn't been a dull moment, and he and Nicholson are proud of what they and the rest of the team have been able to accomplish. "We are a different business in that all the money stays right here in the community and is invested in our members, who are the community," says Nicholson. "We are the original community builders."