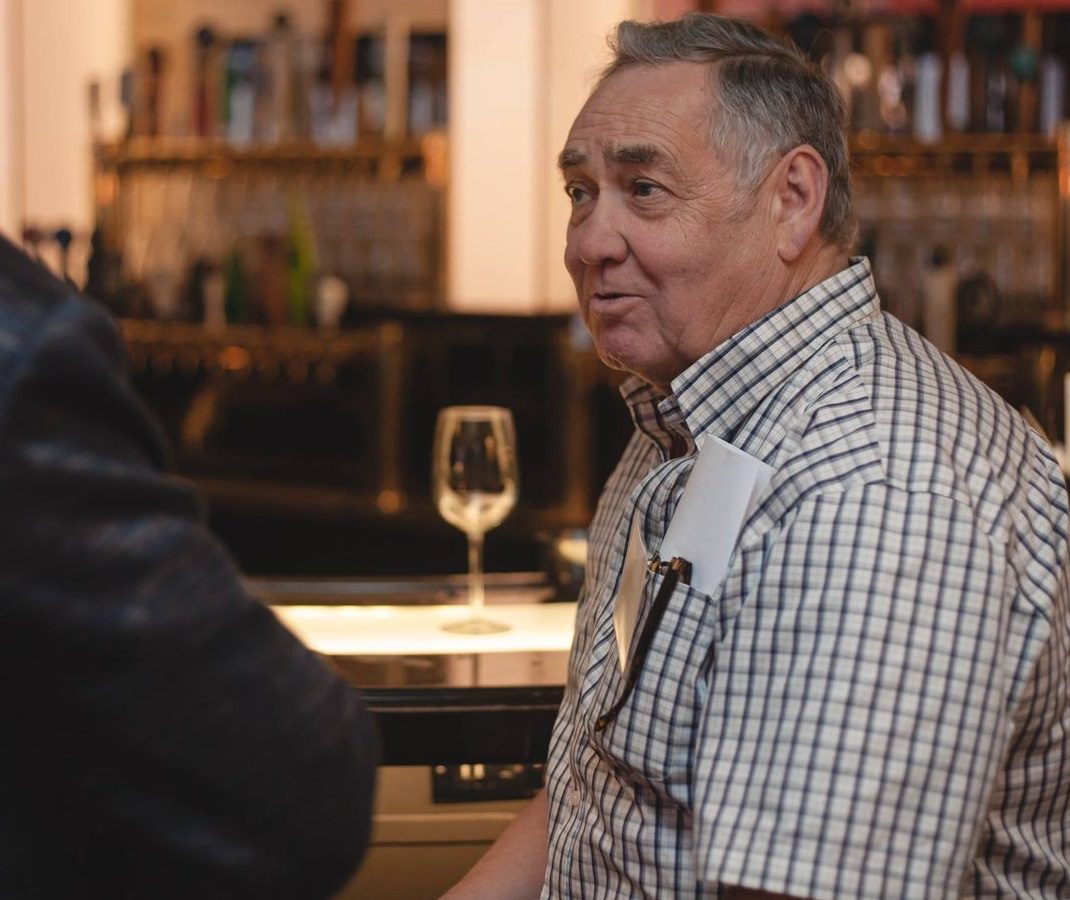 Day in the Life: Al McCreary, President of ABLE BC
By: Jacquie Maynard
Al McCreary is now treasurer on the board of Alliance of Beverage Licensees (ABLE); at the time this article was written he was president.
A common fixture in the BC hospitality industry, ABLE BC president McCreary has put in the time to earn the top seat. He was there in 2004 when ABLE BC transitioned from the Liquor Licensees and Retailers Association and was its second president in 2006. After nearly 20 years on the BC Hotel Association board, and a former hotelier himself, he has done it all.
As president of the association, the daily tasks of running things generally fall to staff, but that doesn't mean his plate isn't full. "As in all executive positions, the staff probably does 99% of the daily tasks," he says. "My job as president is to be a bouncing board."
Now, nearly two years into a global pandemic that has caused closures of restaurants and pubs, a decline in travel and tourism, and a labour shortage, McCreary has a lot of balls coming in to bounce back to the right place.
While the plight of ABLE BC members has been well received by the current government, according to McCreary, the last two years have been still been tough on them, which doesn't make his job any easier.
"It's an ever-growing challenge," he says. "A lot of our members are independent business people, so they like to stay independent, but the best way to keep businesses open is to have checks and balances. Of all of our choices, [the vaccine passport] was the least offensive."
Staying on top of the news, particularly COVID-19-related news, has become a daily task for McCreary, but still, the big picture looms. "The problem the industry is facing is getting and retaining employees," he says. "How do we ensure that there is going to be an industry to come back to as we go forward and recovery unfolds?"
McCreary says most of his day is focused on working with the association and deciding how to move forward to create the best industry for everyone. Outside of pandemic-related issues, ABLE BC has been lobbying for the last few years to get an extension on the freeze on new liquor store licenses in the province to prevent new competition in a saturated market—a battle they recently won. Besides working with insurance companies to help members get insurance on locations with large amounts of liquor sales, the association is also working with the government to improve its distribution system. Despite having been revamped a few years ago, licensees still have issues like delays receiving shipments.
"We are continuing to work with the government to make things flow better, but when you have one major distributor for everyone there will always be a few problems," McCreary notes.
This is why the association is rooting for licensee-to-licensee sales so that members can buy directly from wineries or breweries and take some of the bulk out of the system.
He doesn't make these decisions all on his own, however, he and the rest of the board haven't been able to have a face-to-face board meeting since March 2020, only speaking over Zoom or the phone. "It's a new era," McCreary says. "It will be interesting to see how that works out down the road."
He says that it's much easier and more cost effective to hold a meeting this way, but it's tougher to have a lively debate with more than one person over video chat. He laments the lack of one-on-one discourse.
When asked if he enjoyed working from home instead of visiting the association's office in Vancouver, he answered with a flat "No." followed by a laugh. "Personally, I like going into the office and bouncing ideas off of people in person," he says. "We are in the people business, after all!"
McCreary's new role on the