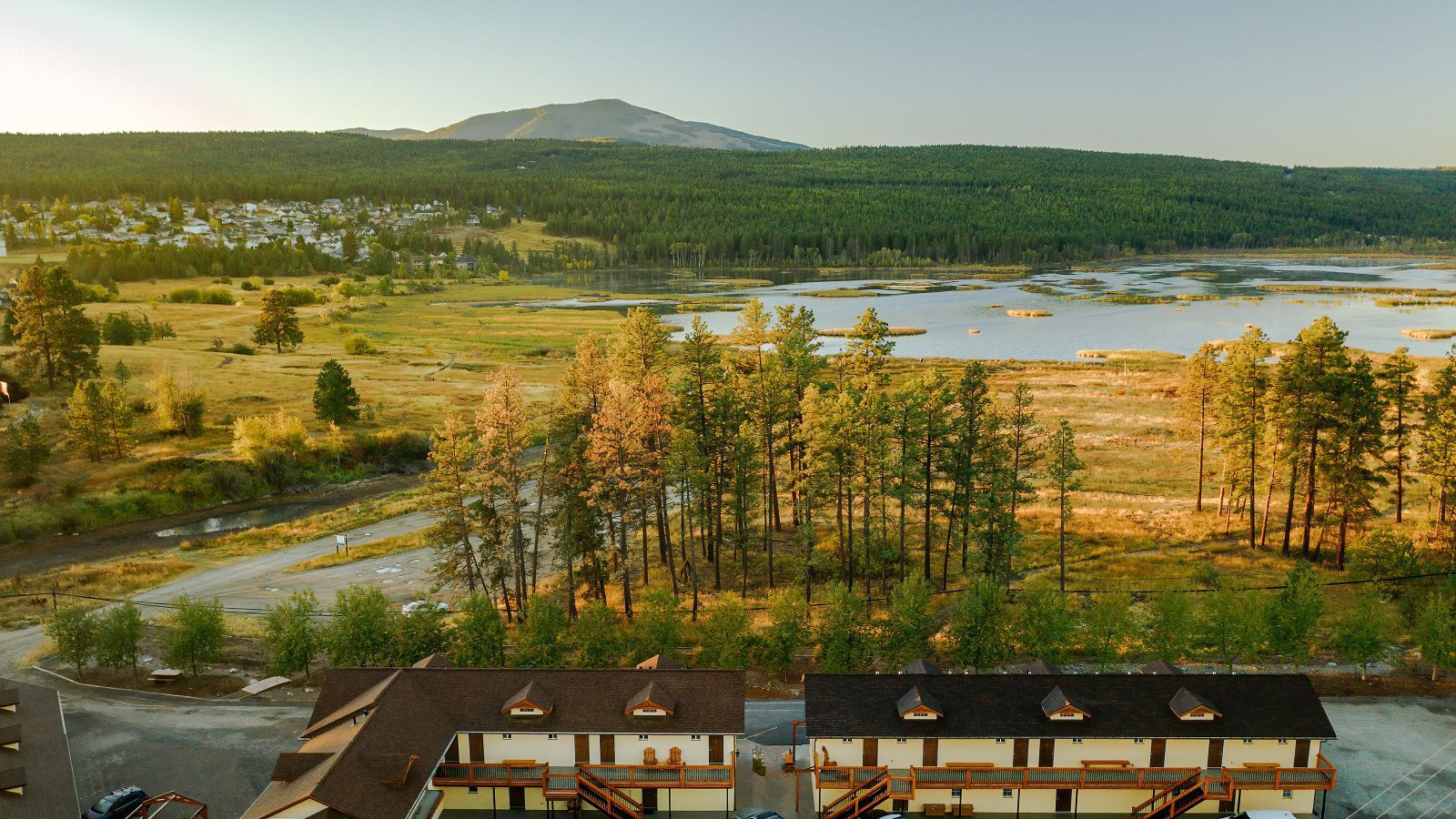 Discover the Hidden Gem of the Kootenays: Cranbrook, BC
By: Diane Selkirk
Encircled by forests and mountains, Cranbrook has long served as a gateway to the beautiful Kootenay Rockies, an area renowned for its breathtaking landscapes and recreation opportunities. Located 820 km east of Vancouver, and 850 km west of Calgary, the city of over 20,000 is also the largest in the region, and functions as the area's administrative center. But being the supply town for the Kootenays has both positives and negatives, says Kristy Jahn-Smith, the executive director of Cranbrook Tourism. "Residents of the surrounding resort towns come for appointments or meetings, but usually don't plan to stay," she says.
"The downtown is undergoing a multi-phase revitalization."
Enticing regional and international guests to see Cranbrook as more than just a highway pit stop or service centre has become a passion for Jahn-Smith. The downtown has been undergoing a multi-phase revitalization—something that benefits locals and visitors alike. "Our hope is that people will consider adding a night or two and start exploring," she says. With a rich history, panoramic vistas, and a thriving cultural scene, Jahn-Smith says Cranbrook shines brightest once people get off the highway.
"Visitors are charmed by how friendly the town feels."
Crystal Scott, the General Manager at the Prestige Rocky Mountain Resort agrees. The full-service hotel has a swimming pool, spa, and restaurants and is easily walkable to the downtown core with its museums, galleries, and sports facilities. Scott says visitors are often charmed by how friendly the town feels. "It's a wonderful surprise for guests to discover that not only do we have lots to offer, we've retained our small-town warmth."
With the world-class Canadian Museum of Rail Travel; where beautifully restored railway cars tell the story of Canada's rail heritage and Fort Steele Heritage Town; a restored 19th-century mining and railway town—visitors are often surprised by how deeply they can immerse in the region's intriguing past. Scott notes history and rail buffs are also often thrilled to discover one of Prestige's more unique offerings. "We brought in a real railcar and transformed it into two suites for guests to stay overnight in," she notes.
Leaning into what makes Cranbrook special has also been a focus for Ian Phyper, general manager of the century-old Baker Hotel. Phyper hopes the hotel, which is undergoing an extensive room-by-room renovation, can serve as a hub for collaborative efforts. "We're creating packages and partnerships that benefit locals and travellers," he says. "The goal is to support the tourism industry that's already here."
Phyper, who moved to Cranbrook because of its livability and its wide range of local businesses, says it's a city that's easily overlooked: "We have all these options; rafting, biking, horseback riding, live theatre, and concerts, fly-fishing, and golfing, and by forming partnerships between all of us we can encourage people to stay longer." For the Baker Hotel, which turns 100 on October 31—getting people to stay longer is also part of its design goal; each room is decorated with distinctive antiques that were found throughout the region. "We want people to come back and stay in a different room every visit," Phyper explains.
George Freitag, owner of Elizabeth Lake Lodge, an alpine hotel bordering the Elizabeth Lake Conservation area, says because the beauty and opportunities in Cranbrook are often unexpected, the town now stands out by focusing on what visitors might discover they want after they arrive. With beginner-friendly mountain bike trails "that allow you to bike through the treed trails with relatively few bumps" and some of the best disc golf courses around, he says his hotel opted to provide complimentary high-quality bikes as well as discs for golfing the five local courses. And like the Baker Street Hotel, partnerships add to the offerings. "We connect visitors with local businesses so they can do things like explore the lakes," he describes.
"Cranbrook is a compelling and well-rounded destination."
"The strength of tourism in Cranbrook is its ability to bring together a diverse range of outdoor activities, natural beauty, rich history, and new restaurants and festivals," says Michael Sprake director of sales and marketing at the luxurious, Indigenous-owned St. Eugene Golf Resort and Casino.
The resort adds to this strength by including the rich history of the Ktunaxa First Nation, Indigenous culture, and the history of the resort itself.
Sprake says that while visitors may not always know to expect all the opportunities and experiences that greet them in Cranbrook, once they take the time to immerse themselves in the region their expectations are exceeded. After a visit, Cranbrook will feel like a "compelling and well-rounded destination," that's shifted from an unknown to "an unforgettable Kootenay Rockies experience."
Main image courtesy of Elizabeth Lake Lodge