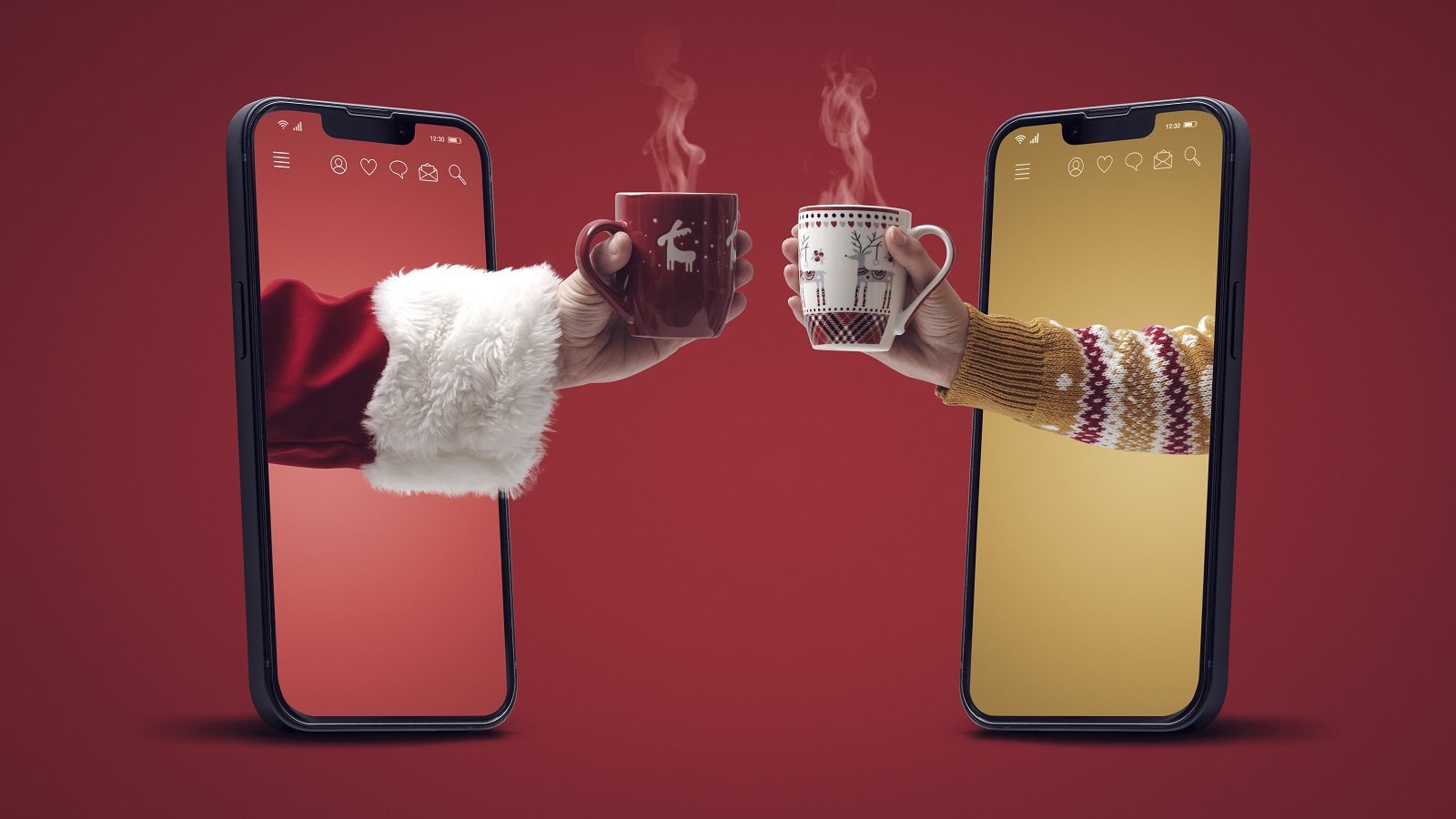 Holiday Content Creation Guide
By: Colin Bambury - courtesy of ADCANN Courses
The holiday season is a special time of year filled with joy, cheer, and community. It's also a fantastic opportunity for cannabis retailers to connect with existing and new customers to boost sales. To make the most of this festive season, you'll need a well-planned marketing and content creation strategy for your social media, website, and email marketing efforts. In this Holiday Content Creation Guide for cannabis retailers, we'll share tips and ideas to help you stand out in the crowd and create memorable experiences for your customers.
"Make the most of this festive season with a well-planned marketing and social media content creation strategy."
Firstly, you should have an active social media presence on as many platforms as you feel comfortable operating on including Instagram, Facebook, Twitter, LinkedIn, Snapchat, Threads, Reddit, and Social Club. Secondly, you need an email marketing program that allows you to retain and re-target existing and new customers. Additionally, you need a well-built website and thoughtful SEO strategy to rise above the local competition. Finally, you must create memorable in-store experiences that lead to the growth of digital channels. Let's look at some holiday-themed examples for each of these marketing tactics. This will all be supported by stocking up on and offering limited-time, holiday-themed products.
Holiday Products
Many brands launch holiday-specific cannabis products around the winter season. Be sure to stock up on these products thoughtfully and strategically before the holidays hit. These products serve as easy, yet engaging content to share with your customers through both social media and email marketing. They lend themselves to holiday gift guides, product features, reviews, and more.
"Stock up on holiday-specific products thoughtfully and strategically."
Some examples of holiday-themed cannabis products in Canada include the "12 Joints of Christmas" by Citizen Stash, "12 J's For The Holidays" by Thinker/AHLOT, Candy Cane wrapped Redees pre-rolls by Redecan, and edibles such as Eggnog Chocolate by Back Forty, the Gingerbread and Cinnamon Bun Caramels by Chüz, Bogart Kitchen's Infused Maple Syrup, and the Festive Sprinkle Sugar Cookie by Slow Ride Bakery. Create content surrounding these products by photographing, videographing, or graphic designing them in environments that represent your store's unique brand and aesthetic.
In-Store Events and Promotions
You should always be aiming to provide your customers with a remarkable in-store shopping experience. However, the holiday season is an especially great time to increase sales, win new customers, and establish lasting loyalty.
"Provide customers with a remarkable in-store experience."
Despite the cold weather, consumers flock to cannabis retail stores prior to and during the holiday season to stock up on gifts, party favours, and staycation enhancers. Capitalize on this increased foot traffic and purchase intent by running in-store events, brand pop-ups, and special promotions and discounts. Promote these events and discounts by creating engaging social media and email content. Document the in-store pop-ups and events by capturing photo and video content, which can then be shared on social and email newsletters.
Holiday-themed Social Media Content
Themed Posts: Decorate your social media profiles with festive graphics, including images of holiday-themed cannabis products.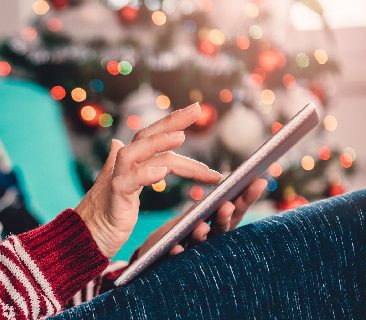 Gift Guides: Share cannabis gift ideas for different types of consumers (e.g., the cannabis connoisseur, the wellness enthusiast) based on your known shopper base and target market.
Behind-the-Scenes and Events: Offer a glimpse behind the scenes of your store, from the production process, to staff holiday traditions to humanize your brand. Document any events or in-store pop-ups and share the experiences consumers have.
Festive Email Marketing Content
Exclusive Offers: Send out exclusive discounts, early access to holiday deals, or limited-time offers to reward your loyal subscribers.
Gift Guides: Share gift ideas for different types of customers and price ranges. Include images, descriptions, and links to purchase them.
Thank-You Emails: Think of it like a holiday card—express gratitude to your customers for being loyal customers over the past year. Clearly communicate your opening hours during the holiday season to avoid any potential disappointment.
Holiday Website and SEO Enhancements
Festive Web Design: Customize your website for the holiday season with holiday graphics, photography, and deals/discounts.
Menu Optimization and Product Bundles: Search Engine Optimize your menu, write unique descriptions, and make sure metafield data is filled out properly. Bundle complementary cannabis products together at a discounted price making holiday shopping easier for your customers.
Blog Posts: Craft informative and entertaining blog posts related to cannabis and the holidays. Topics could include: "How to Stay Stress-Free with Cannabis During the Holidays" or "Cannabis-Infused Holiday Recipes." This will help you rank on search engines.
Event Calendar: Share a calendar of in-store events, promotions, and product releases to keep your audience informed.
High for the Holidays
The holiday season is a fantastic time for cannabis retailers to connect with their customers and boost sales through effective content creation. By implementing these tips and ideas for social media, website, and email marketing, you can create a festive atmosphere that resonates with your audience and sets your store apart during this special time of year. Stay compliant, be creative, and spread the holiday cheer while responsibly promoting your cannabis products. Happy holidays and happy marketing!
ADCANN Courses
To access a variety of valuable training modules similar to the information contained in this article, you can sign up for ADCANN Courses at  https://adcann.ca/courses/. The first module is free! Sign up and check out the content.
ADCANN is a digital publication and content creation team that showcases the most creative concepts in the cannabis space.