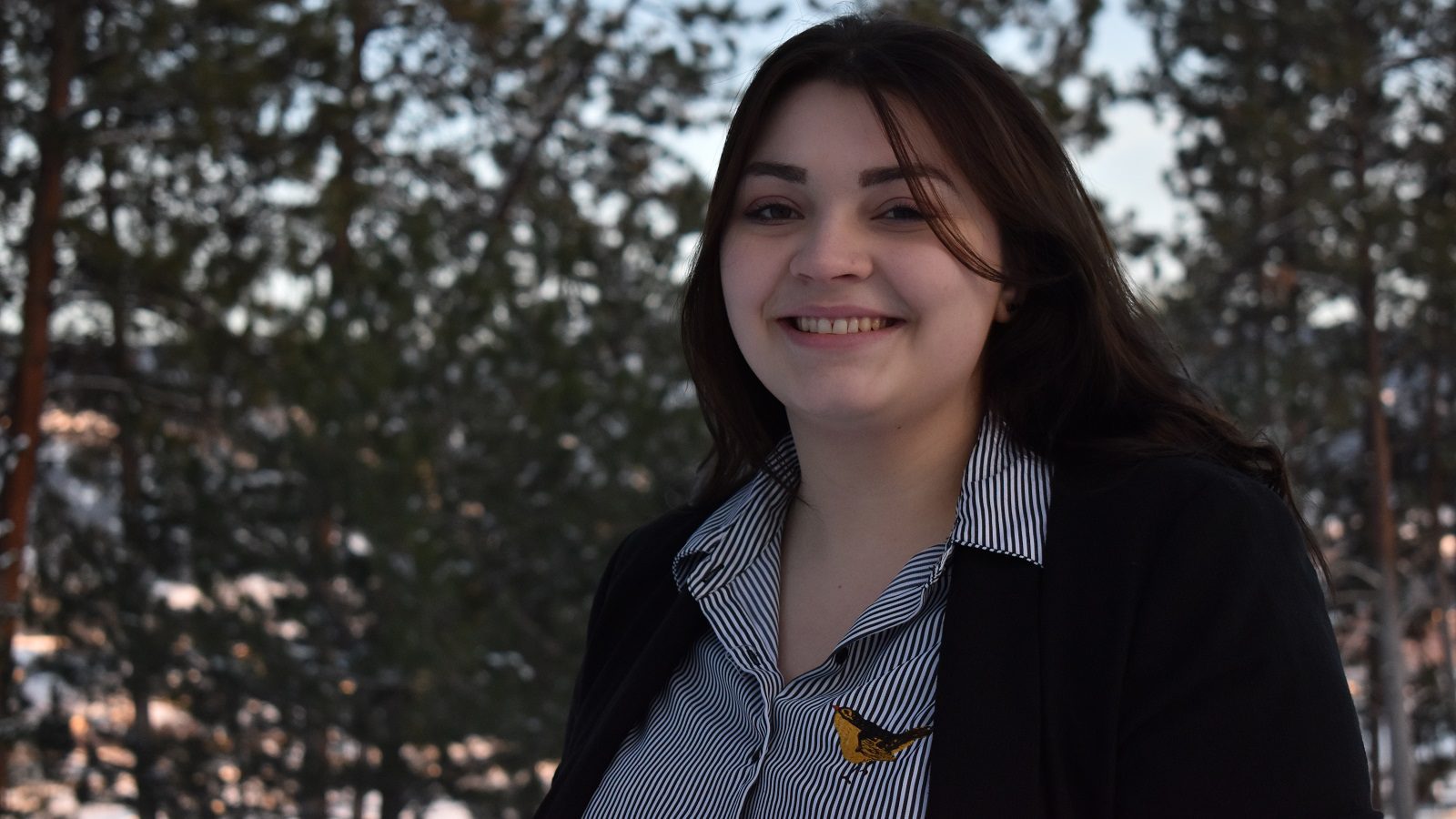 Leader of the Future: Cat Mackintosh
By: Amy Watkins
Guest Services Supervisor at Best Western Plus Wine Country Hotel & Suites, West Kelowna
Hospitality is a family affair for Cat Mackintosh. She had an early introduction to the behind-the-scenes workings of hotels thanks to growing up with her dad who is a general manager and her mom who works in food & beverage. From the age of 14, Cat worked in hotels and customer service as she was interested in learning more about her parents' industry—and earning money as a teen. When hotels were short staffed, she would get pulled from housekeeping into other roles and, inspired by her mom's work in F&B, Cat couldn't wait to work on weddings and banquets for guests.
"I love to make sure that guests get what they need."
"Growing up around hotels was so interesting, and from the first time I worked in one, I knew I really liked doing this," Cat says. "It was so good to meet people in the industry every day. I've worked customer service since I have been able to have a job, and on the front desk, I love to make sure everything is coordinated at the right time and that guests get what they need. The challenge is part of why I like it. No two days are the same."
Now, at 21 years of age, Cat is on a trajectory for the top. In her current role, she relishes being hyper-focused on guest experiences and dealing with challenges that come with smaller properties, such as winter staffing issues and recent renovations that mean she can organically expand her experience. Cat loves learning and has found the mentorship of managers an invaluable part of her progress.
"I've been lucky," she notes. "My manager Sean Outerbridge is great at focusing on areas for me to develop and giving advice when needed. And my manager before him, Lynette Peter, was so helpful with my learning and supportive of my professional growth."
Naturally an introvert, Cat has approached her professional learning curve as a personal challenge as well, discovering how to relate to guests and see herself grow in a role. "I've started stepping outside my boundaries to do things like saying hi to strangers on the bus, talking to people at school, and learning about other people."
Cat's willingness to absorb everything around her has helped her learn the language of sales, revenue, and other aspects of running a successful hotel business. "I enjoy taking on new challenges and learning everything that goes into running places," Cat explains. "I want to know everything there is to know."
Cat is also studying for a degree in Psychology, specifically so she can apply it to her work in hospitality. So far, it's proving to be an essential part of her approach to leadership. "I've learned so much about patience and understanding. If guests are having a hard day, I'm able to show understanding and acknowledge that the situation must be causing them to feel this way and it's a totally reasonable result. It's also very helpful when leading a team. If they are having a hard time, there is room for understanding how things are affecting them."
"Flexibility and empathy are the top two qualities needed in hospitality."
The future looks bright for Cat, with her eyes firmly fixed on the top, and perhaps eventually a move to Vancouver and managing bigger properties. Through her studies of Psychology, and a particular focus on examining consumer behaviour, Cat has a special interest in marketing and discovering what draws people in. Her schooling has also given her the attributes needed to successfully lead a team and keep guests returning.  "Flexibility and empathy are the top two qualities needed in hospitality," she notes. "You have to adapt to changing situations and understand what guests and your team are going through, so you can then help impact situations."
While hospitality might be in her blood, Cat has also made sure to bring a holistic approach to leadership that considers what is happening in the minds of her guests and team, too.