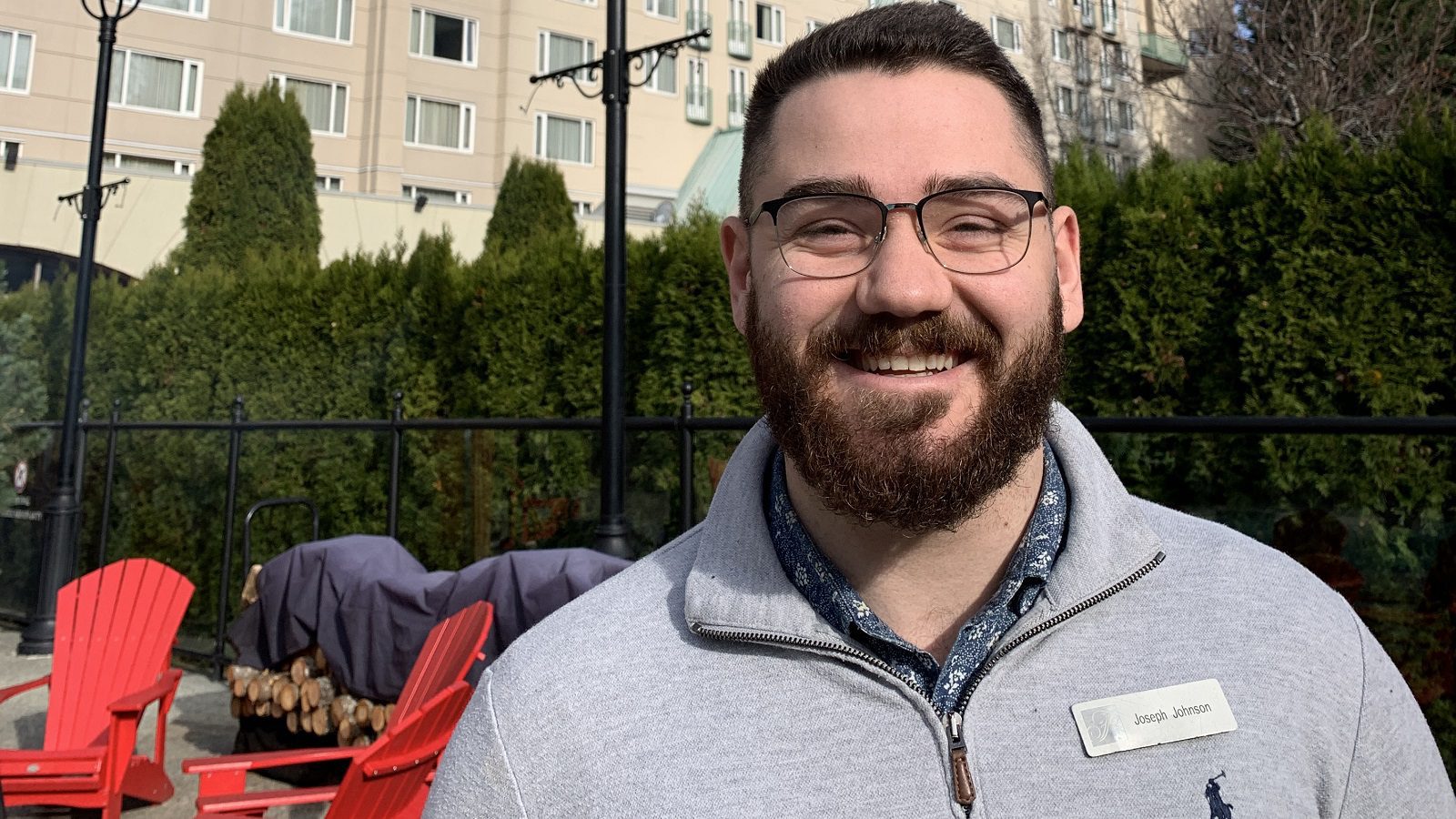 Leader of the Future: Joseph Johnson
By: Jacquie Maynard
At 24 years old, Joseph Johnson has already had a storied career in hospitality. Currently the Royal Service Manager at Fairmont Chateau Whistler, what started as a summer internship has taken him from Victoria to London, England, and back.
Family Business
The Johnson family is no stranger to hospitality. "I had no intention to be in the hospitality industry at first, but I come from a long line of hoteliers," he laughs.
His father, grandfather, uncles, and even a few cousins are all in the industry. At first, Johnson explored his other interests, but a summer job in 2017 at the Accent Inn at the Vancouver Airport ignited his spark for the industry. "It made me realize I have an innate passion for it," he says.
"Going through all these roles stoked my passion."
Once he decided that hospitality was the best fit for him, he jumped in with both feet and joined the team at the Delta Hotel in Victoria. "It hit me that I loved the guest experience and loved being involved in pulling the levers. It was an amazing experience for me. They saw something in me and let me dive in. They believed in me and saw I had a passion for the industry," Johnson explains.
Even though he was only 20 years old at the time, in the year-and-a-half that he worked for the Delta Hotel, Johnson moved up the ranks from banquet server to bellman, through the various front desk and guest services roles to night auditor and ended up as assistant night manager. "Going through all these roles stoked my passion," he says. "I got to have a well-rounded experience of the hotel industry at a young age."
Perseverance is Key
While getting his hospitality management diploma from Camosun College in Victoria, Johnson saw the opportunity to complete one of his required work co-ops at the Savoy, a Fairmont-managed hotel, in London, England. He landed himself a student position as a banquet server, however, he'd already done that job, so he decided to take a chance, and with a little perseverance, Johnson became the first-ever school intern butler.
The Savoy has a long history of impeccable service with a high staff-to-guest ratio, and Johnson knew he would be in for a valuable crash course in luxury.
"If I hadn't pushed, I don't think I would have gotten the opportunity," he notes. "This was a role where I could experience providing premium luxury. It's something that very few people even get a chance to get close to."
Teamwork
This experience at the Savoy brought home to Johnson what he enjoys about the hotel industry. "It made me feel like I was a part of a premium experience. There are so many hands in the pot and levers being pulled and so many things going on behind the scenes that guests will never know about, but the finished product is just so elegant, and the guests are being catered to in the most beautiful ways."
"Whatever position he's in, Johnson takes pride in the experience he helps put together."
With this experience under his belt, Johnson knew he wanted to continue to build a career in that level of luxury, so once he was back in Canada, he started at the Fairmont Empress, in Victoria, but after the hotel downsized staff during the pandemic, he ended up at the Fairmont Chateau Whistler.
Whatever position he's in, Johnson takes pride in the experience he helps put together. "I love being able to see how we, as a hotel, can bring together a guest experience, whether it's for a huge event or just one person. To see how we all come together to make it happen every day is such a fulfilling experience. As much as it feels chaotic in the midst of it, I thrive in the busyness and crazy nature of it all. I love seeing it happen. The fast pace, that's the thrill!"