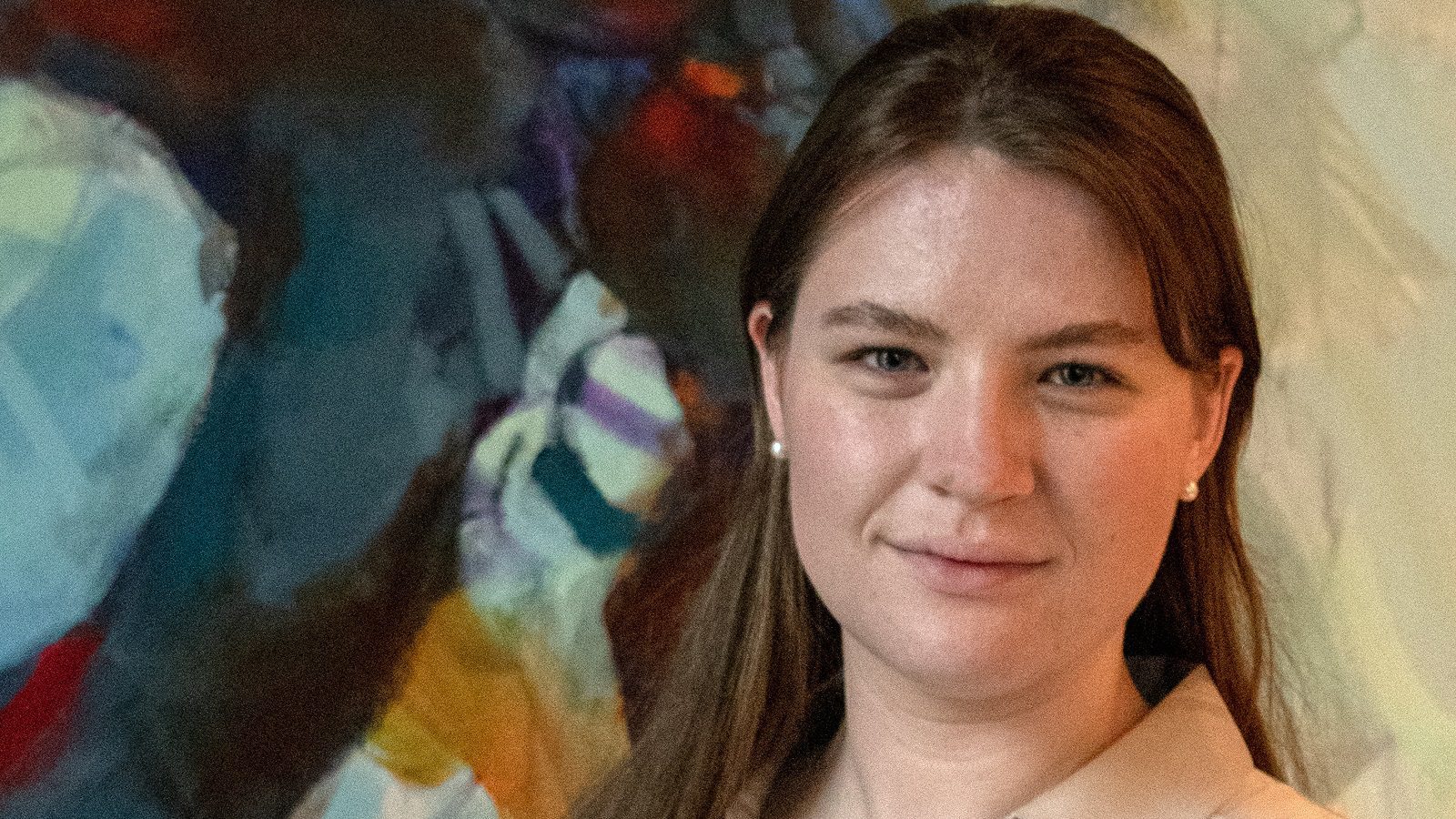 Leader of the Future – Savannah Cannatella
By: Diane Selkirk
Revenue, Service, and Culture Manager, Magnolia Hotel & Spa – Atlific Hotels, Victoria, BC
Savannah Cannatella didn't set out to work in hospitality, in fact, she initially planned to study history at Dalhousie University, but soon came to the realization that she wanted a career that was going to fit her personality better. That's when she came across the Royal Roads International Tourism Management program. "It was like: My personality fits with hospitality," she recalls.
"Hospitality career options went far beyond serving the guests."
Cannatella, who was intrigued by the idea of hosting and spending time with visitors, began getting excited about the idea of working in tourism. However, she still had a few reservations—she wasn't certain that hospitality was right for the long-term. As she began researching the kinds of opportunities that were available, she discovered that the career options went far beyond serving the guests. "That's when I realized tourism can be a really meaningful career path," she explains. "I loved the idea of finding a role I could be passionate about where there was lots to learn; and where I wasn't going to have the same set of circumstances all the time."
Passionate About Her Path
Since she's begun working in hospitality, Cannatella has become passionate about the career opportunities available to her. Through the Fairmont Chateau Whistler's Leadership Development Program she was able to experience a wide variety of front-of-the-house roles—gaining insight into many of her strengths and interests. Then, as a Duty Manager at the Westin Bayshore, while she loved assisting guests, it was having the chance and support to come up with new and exciting ways to provide luxury service that most intrigued her.
Cannatella says she's also had a few challenges: "I actually experienced a situation where my employees went on strike. But as part of the management, I didn't." Cannatella explains that as on-property management she didn't have much control over who went on strike, but says her most important role occurred when people came back. "I had the chance to facilitate a positive work environment by welcoming people back to a fresh start," she says.
"Suddenly I realized I really liked being in hospitality."
Despite the good beginning to her career, Cannatella says she still wasn't sure she was on the right path. "That's when COVID hit," she recalls. "I got furloughed from Vancouver's Westin Bayshore and suddenly I realized I really liked my job. I really liked being in hospitality."
Creating Community
Fortunately, Cannetalla found a role at the Magnolia Hotel & Spa in Victoria and making the change to the smaller boutique property has let her tap into new skills. "I know every single person that I work with, so I can touch base with everyone each day," she notes. "That's something that can get lost in bigger establishments."
"People need to feel like they're part of a team."
Working in the back-of-the house has also allowed Cannetalla to dive into the inner workings of a hotel and get a sense of the different types of teams and management structures that are out there. "I've learned the way I solved a problem in one setting might not work in another," she says. "I keep tabs on what I've learned and how I've grown." The most important thing Cannetalla has learned is the importance of creating community, "especially now, with the labour shortage, people need to feel like they're part of a team, working toward a common goal. Otherwise they'll go somewhere else."
She explains, "Hospitality can be really hard. Physically and mentally there are long days, and guests can be difficult at times. So it's about trying every single day to create an environment where people want to come to work. Then, when they feel supported and empowered, you can help someone find a role they are passionate about."