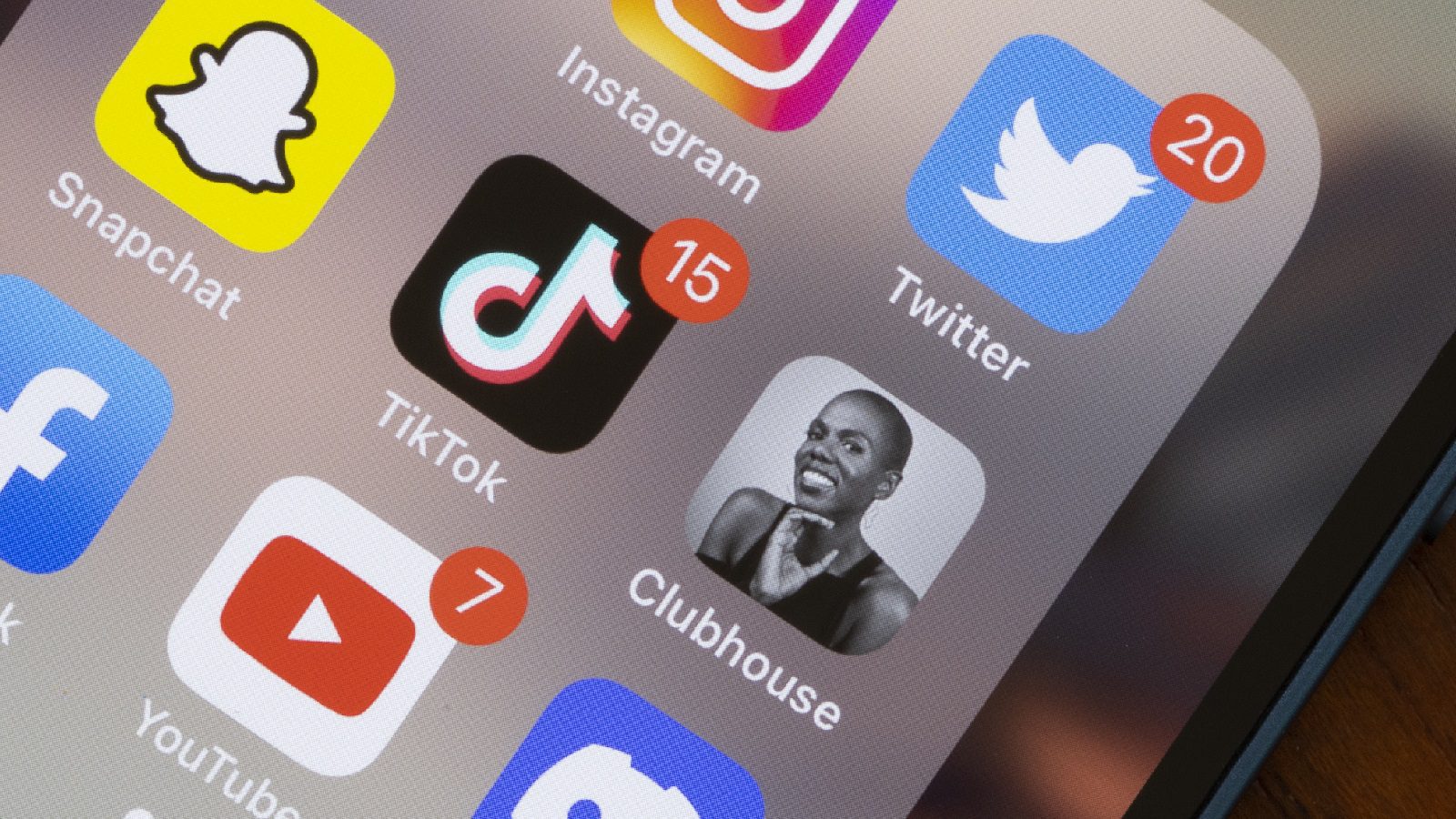 TikTok Won't Stop
By: Joe Pooley
How TikTok's Influence and Influencers Have Changed the Travel Marketing Landscape
Mention TikTok to people of a certain age and you'll all too often elicit eye rolls, groans, or bemused looks. But regardless of where you stand on the increasingly popular video-sharing app, one thing is clear: it's a dominant force in shaping consumer behaviour among Gen Z and millennials—demographics which make up close to half of the global population and increasingly important segments of the travel market.
For hotel marketers, the platform—which boasts over 1 billion monthly active users—offers a unique opportunity to build awareness, engagement, and bookings from these key segments, not only because it's so popular among them, but also because it allows you to showcase your property in a way that resonates with what's important to them. (More on that to come).
Besides, TikTok is not solely the domain of the young. 35% of its users are over 35. And it is increasingly being used not just as a platform for entertainment, but also for travel planning. According to a report by MMGY Global, around 40% of travellers over 30 prefer TikTok to Google as a search tool for travel.
Addressing the Controversy
The buzz that TikTok has been getting in recent months hasn't just come from its growing popularity, but also from increasing appeals by lawmakers to ban the app in North America because of its ties to overseas powers. Amid all the controversy, however, TikTok is more popular in Canada and the US today than it has ever been. By some estimates, more than 150 million Americans are regular users of the app (up 50% from the company's previously reported figure). Regardless of where you stand on the app's future, it is simply too important to ignore for businesses looking to grow their audience and drive results through social media.
What makes TikTok different?
How does TikTok compare to, say, Instagram or Facebook, platforms that will have been mainstays for any hotelier concerned with their social presence over the last decade?
To start, TikTok's short-form video platform feeds users content that's related to their interests, not necessarily their social circle. Although users can follow individual accounts, their "For You" feed curates content from across a wide range of creators, driven by an algorithm trained to identify what's most likely to pique their interest.
There are differences too in the way that TikTok's content is perceived relative to other social media. A recent Nielsen study shows that users tend to regard TikTok content as "more authentic and more unique" than other platforms. 59% said they "feel a sense of community when they are on TikTok" as they find the content relatable not only to their interests, but to their values and sense of identity.
The result is an increased level of trust that, for brands and advertisers, tends to result in better engagement, and it has the potential for deeper connection with users. Combine this with the wide net cast by the algorithm-driven feed, and TikTok represents an opportunity to connect with a wider-reaching audience more deeply than is typically possible through other channels.
How to Win Friends and Influence TikTokers
TikTok's aura of trust and community makes the platform an especially effective arena for influencer marketing (i.e., paying popular content creators to showcase your product in their videos). This should make any savvy marketer's ears perk up, especially given findings from the Digital Marketing Institute showing that 49% of consumers now report that they rely on influencer recommendations when making a purchase decision.
It's hardly a fair fight between messages that come from brands and those that come from influencers: 61% of consumers are likely to trust recommendations from an influencer vs. only 38% prepared to trust recommendations from a brand on social media.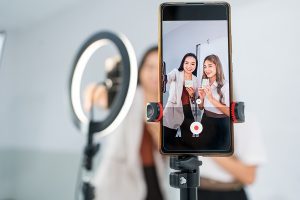 TikTok's model has proven to be such a natural fit for influencers that they've taken to playing matchmaker between enterprising content creators and businesses. The TikTok Creator Marketplace (TTCM) allows businesses to search out relevant influencers ("creators" as they call them), hire them for campaigns, and track the results, all through a single platform.
Hotels can seek out creators that have a proven track record in the travel and hospitality space and even select based on the demographics of a creator's audience. With a growing roster of over 800,000 creators to choose from worldwide, there may be no better place than TTCM to get your feet wet with influencer marketing for your property.
In-feed Ads
Just like the other major social platforms, TikTok also supports in-feed ads (ads that appear to users as they swipe through videos on the app). Much like Instagram ads, the ads on TikTok appear seamlessly within the content being viewed—they look like an ordinary post, save for a little "Sponsored" tag under the caption and a call-to-action button (e.g., "Book Now") that usually appears after a few seconds.
The TikTok Ads Manager allows you or your marketing partner to implement, manage, and track campaigns on the platform. However, just like with all digital ad channels, achieving a respectable ROI for TikTok ads requires a measure of strategy. And with TikTok, perhaps more than any other platform, the best ad strategy revolves around nailing the tone and style of the content that users expect.
How to talk TikTok
In their 2023 Trend Report, Tik Tok suggests that marketers will have the most success on the platform by leaning in to positivity: "The most effective messages on TikTok are uplifting, funny, and personalized, or entertaining their audiences." While other channels may provide a natural outlet for heated debate or heavy news coverage, TikTok invites a lighter form of distraction.
Nailing the unique style of TikTok content is crucial for marketers looking to generate engagement from the app's audiences. Creating content that "provides joy through humour, relaxation and relatable points of view—could be the difference for brands in 2023," the company explains.
In addition to having an upbeat tone, there are other aspects that the best TikToks have in common. Consider these guidelines when creating original TikTok content for your hotel:
Videos should have the look and feel of user generated TikTok content. Don't make them feel too polished.
Opt for short, "bite-size" videos when possible.
Make videos vertical to be optimized for the TikTok feed.
Include industry specific hashtags (e.g., #TikTokTravel).
Focus on surrounding attractions as well as your hotel.
Respond to comments and engage with your audience by reposting their content.
Link your hotel website in your profile.
If you're creating TikTok ads, keep in mind that the best ones don't typically look like ads, they look like the content that surrounds them. Try incorporating humour, positivity, and a sense of community into the content. Make your brand feel relatable. On TikTok, in order to stand out, you need to blend in.
Joe Pooley is Account Director at Redshift Collective, where he helps hotels build their brand, connect with audiences, and drive more bookings.